»

»

»

»

Family Law Attorney in Carversville
Family Law Litigators Near Me
Experienced Family Lawyers serving Bucks County
Family Law Attorney in Carversville Pennsylvania 18913
Family conflicts can be deeply upsetting, interrupting your life and leaving you feeling desperate for a resolution. In such difficult times, most people need someone to rely on for advice and stability. Thankfully, a respected family law attorney in Carversville will understand your circumstances and know how to help. Attorneys are skilled in helping clients protect themselves, their children, and their financial assets.
Applebaum & Associates is a family law firm in Carversville that has defended clients for more than 40 years. With a team of lawyers who work continuously to defend every client's right to a fair trial, we make sure the facts are laid out in a clear and concise manner. When the final verdict really counts, you can count on Applebaum. Our lawyers work with clients in the following situations:
Hiring a Carversville Divorce Attorney
No divorce is easy and some take far longer than each party would have wanted. A Carversville family law attorney can guide you through the process and help you avert the most common legal pitfalls that arise during divorce proceedings so you can move forward without regrets.
Is it worth getting a divorce lawyer?
According to Lawyers.com, "On average, Pennsylvania divorce lawyers charge between $230 and $280 per hour. Average total costs for Pennsylvania divorce lawyers are $9,500 to $11,500 but are typically lower in cases without contested issues." While this may sound like a fee you'd like to avoid, the losses associated with a weak legal defense can easily exceed these amounts in many instances, especially if you are ordered to make long-term alimony payments.
There are some instances when a divorce may be settled without the intervention of a lawyer. These are often considered to be uncontested cases. However, going it alone is a slippery slope that some people end up regretting later on. During a divorce, most people struggle with negative feelings. Their decision-making capacity may be temporarily clouded by stress and uncertainty. For this reason, it can be immensely helpful to have an objective observer in your corner who can defend your rights.
Life-changing results
Celebrating 50 years of victories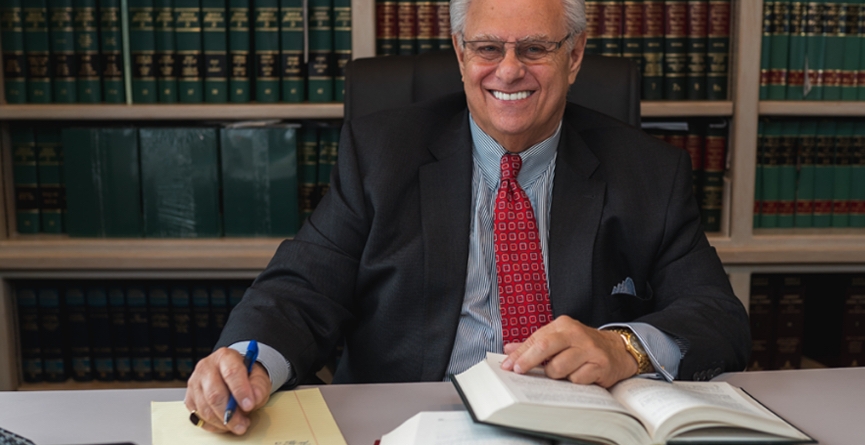 Getting Help from a Carversville Child Custody Lawyer
No matter how much you care about your former partner, you may strongly feel that your children are better off in your care. A family law attorney in Carversville can help you successfully navigate your case and arrange the best situation for both you and your children.
What shouldn't you do in a child custody case?
With so much on the line, a common question parents ask is what they should avoid doing during a child custody case. By far the most important answer to this question is: avoid fighting. Refraining from any verbal and especially any physical altercation with your ex-partner is critical during and after a child custody battle. All parties involved, including the other party's lawyer and the judge appointed to your case will be closely scrutinizing your behavior.
While you may feel desperate to win your case, leaving the area or taking your children to a location where your ex-spouse cannot find them is heavily discouraged. This will be seen by the courts as erratic behavior and many seriously jeopardize your chances of winning a child custody case in Carversville.
Hiring a Carversville Child Support Attorney
There is no law that says you must hire a child support attorney, but all too often, the terms of child support are not agreed upon by both parties. In these instances, it will be difficult to avoid hiring a lawyer, especially if you want to protect your own best interests or your children's well being. You'll want to get in touch with a Carversville child support lawyer if:
You and your ex-spouse can not agree
Your ex-spouse has hired their own attorney
You are not sure how to calculate the appropriate amount of child support money
You are not sure how to negotiate an agreement on your own
You'd like someone with legal knowledge to defend your rights at the court hearing
Getting Help from a Carversville Alimony Lawyer
The amount of alimony that is owed from one person to another will depend on several factors. This typically includes the income, standard of living, and occupational status of each individual, but may also include emotional states, educational status, physical health, child support, and other factors. An alimony attorney in Carversville can help you determine what is fair based on these and other factors. The length of your marriage may also determine how long alimony must be paid or for how long it can be received after a divorce.
When considering how much alimony must rightfully be paid, prenuptials are the first place to look. If you and your spouse signed a prenuptial agreement, this may include specific terms for alimony. Some prenuptials may have a clause that states that the right to alimony was waived by both spouses. This will be especially impactful if one party has significantly more money and assets than the other party. However, judges don't always enforce prenuptial terms without further investigation. In some instances, one party may be able to prove that the agreement was signed under false pretenses, or that there is a glaring factor that invalidates the agreement.
A Proactive Family Law Attorney in Carversville
No matter what family situation you are facing, Applebaum & Associates provide expert attorneys with the experience and legal expertise to see you through it. If you have legal questions, we have answers. Get in touch today to schedule a free legal consultation at one of our offices in Bensalem, Philadelphia, Allentown, Doylestown, or Allentown.
"After being disappointed in the performance of a previous lawyer, I found Mr. Applebaum. He started working on my case immediately, personally answering phone calls and emails well into the evening. He treated my case as if I was important, and I feel I was respected and informed throughout the whole process." – Kodey
You might also be interested in: