Pennsylvania Work Related Injury Cases
Workers Compensation Attorney Serving Bucks County, Lehigh County, Montgomery County and Philadelphia
Work Related Injury Lawyers In Pennsylvania
One client, while digging a hole in a shopping center parking lot with his co-workers, suffered a severe electrical shock when he struck underground wires. He seemed to be getting better, but he unexpectedly died 18 months later. An electro-cardiologist retained on behalf of the client opined that electrical shock caused heart damage, which eventually led to his untimely death. This matter settled the day before trial for $1.5 million.
Another client sustained serious injuries to his arm and wrist while he was working on a horizontal milling machine. A product liability suit was initiated against the manufacturer of the machine, and the case settled prior to trial for $1 million.
"We knew we were in the best hands – always professional and caring. We were included in every step of trial strategy and preparation."
Our client suffered a calcaneus (heel) fracture when he was struck by a forklift while standing on a loading platform. The jury returned a verdict with delay damages exceeding $750,000
If you want to find out how we can help you receive the settlement you deserve for injuries suffered in car, truck or motorcycle accidents, medical malpractice, product liability, construction accidents, dog bites, or premises liability – Contact Us
If you are injured or ill from any sort of accident, work related injury, or negligence, you will have enough to deal with – let us worry about your compensation.
We may be able to help you get your medical bills paid!
Life-changing results
Celebrating 50 years of victories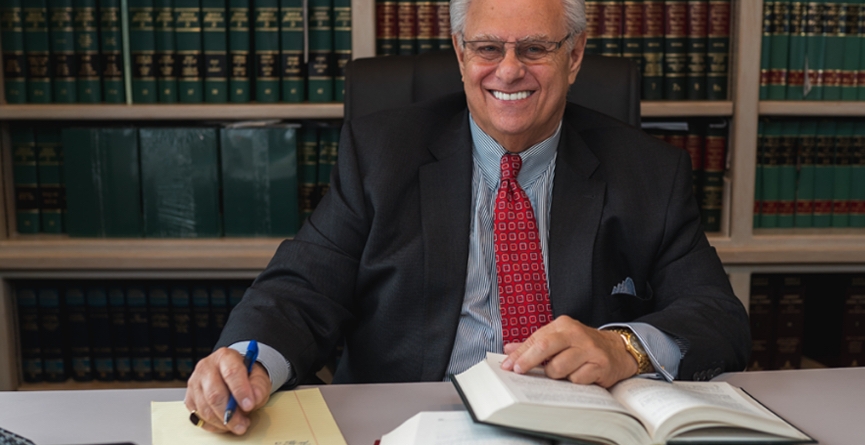 Are you injured and the insurance company is not returning your calls? Call us – we can get their attention for you.
IMPORTANT! You may have the right to be reimbursed for property damage, medical expenses, lost wages, permanent injury, mental anguish, loss of life's pleasures and for your pain and suffering.
ALSO IMPORTANT! It is very important to see a doctor right away after any accident. Don't dismiss your injuries as minor. Get to a doctor as soon as possible and be guided by their advice.
CALL US IMMEDIATELY – we can help you understand what your rights are. You can not expect to get a fair settlement for your injuries and/or damages unless you know what you're entitled to?
WARNING! The following are critical guidelines after you are injured or made ill:
Don't sign any forms that are blank
Don't discuss your case with anybody except your attorney, your doctor or your own personal insurance agent
Don't ever talk to the other person's insurance company without your attorney
Don't talk to anybody who solicits you over the phone about your accident or illness
Don't ever sign any release from liability unless your lawyer approves it
Don't sign or cash any checks that may be sent to you by the insurance company with out reviewing them with an attorney – often times by signing the first check you are agreeing that the claim is settled!
CALL US TODAY – WE CAN HELP YOU GET THE SETTLEMENT YOU DESERVE!
Contact a Seasoned Workers Compensation Attorney
With offices in Bensalem, Allentown, Quakertown, Doylestown and Philadelphia.
For a free initial consultation with our workers compensation attorney about your case in eastern Pennsylvania, contact Applebaum & Associates.