Forgery Lawyers
With Offices in Bensalem, Allentown, Doylestown, Quakertown, Willow Grove and Philadelphia
Forgery Defense Attorneys In Pennsylvania
Forgery can take many forms. Any time a person fraudulently alters the writing of another person on a check or financial statement without valid authority or purpose, he or she has committed criminal forgery. Examples of forgery include:
Forging another person's signature on a check
Opening a false bank account under a false name
Changing the amount of a refund check (e.g., changing a check from $30 to $300)
Employees who give a friend or third party false refunds by increasing the amount refunded
Forgery offenses may violate federal law – including federal banking laws – in certain circumstances. When checks and other financial documents are fraudulently altered, defendants face multiple criminal charges.
For a strong defense to a forgery charge, contact an experienced criminal defense lawyer at Applebaum & Associates. We are creative, innovative and dynamic advocates with a proven record of results. We provide the sophisticated counsel required the secure the best possible outcomes in complex criminal cases.
Life-changing results
Celebrating 50 years of victories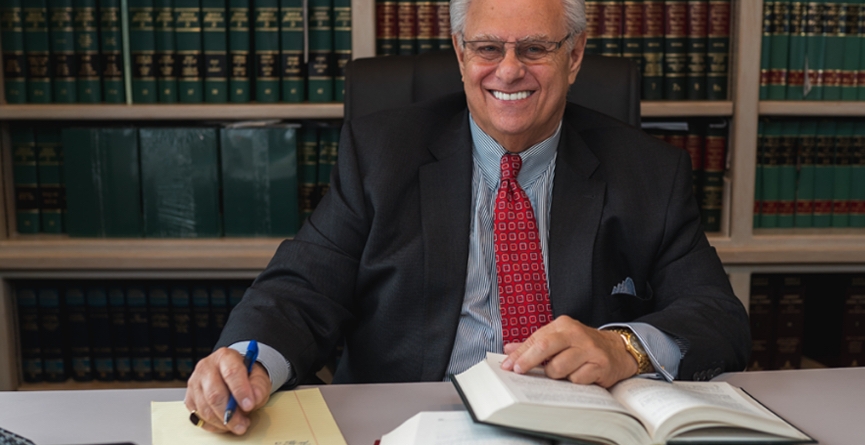 Serving Bucks County, Lehigh County, Montgomery County and Philadelphia
Attorney Michael H. Applebaum has more than 40 years of legal experience. He has tried hundreds of cases and defended thousands of clients in criminal cases. He has extensive experience defending clients accused of financial crimes, including forgery and theft. His knowledge of the law, local courts and procedures is a decided advantage for anyone facing criminal charges.
Contact Our Pennsylvania Check Forgery Defense Lawyers
You can reach a top criminal lawyer 24/7 for a free consultation. We maintain offices in Bensalem, Allentown, Doylestown, Quakertown and Philadelphia to provide convenient offices for our clients and local counsel to clients throughout eastern Pennsylvania. Contact our closest office to speak with an experienced forgery defense lawyer about your case.