Searching for a Lawyer Near Me?
Law firm serving Philadelphia, Bucks, Montgomery, Lehigh, & Northampton Counties
The Top Criminal Attorney in Pennsylvania
For 50 years, Michael Applebaum has been a practicing criminal attorney in Pennsylvania. With an extensive record of trial experience, Applebaum & Associates has won countless cases and defended clients from a variety of allegations. In some instances, convictions that would have been devastating for our clients were completely dropped.
While all counties must operate under the same PA laws, they also have their own distinguishing characteristics. For example, Philadelphia is one of two counties in the state that are run by municipal courts rather than magisterial district courts. Similarly, each county's Court of Common Pleas has its own unique rules of conduct and requirements for those entering the courthouse. Different judges have different preferences for how they conduct their courtroom. In light of these distinctions, no two cases are ever the same. A Pennsylvania criminal attorney knows these nuances and confidently guides clients through their county's specific legal system.
When you are facing a criminal case, it is critical that you do everything in your power to influence the outcome. This means having a clear defense strategy and the help of a Pennsylvania law firm from the start. A strong criminal defense will help you:
Get charges dropped if there is not enough evidence to convict
Get charges reduced so your sentencing is lighter and your record stays cleaner
Know what to say and how to present yourself in court
Organize all the information you need ahead of time
Negotiate with the prosecution, especially if you are a first-time offender
Applebaum & Associates serve clients in:
Philadelphia
Bucks County
Montgomery County
Lehigh County
Northampton County
Hire a Pennsylvania Personal Injury Attorney
Working as a personal injury attorney in Pennsylvania for decades, Michael Applebaum has seen a wide variety of accident cases and garnered more than $75 million in settlement money for his clients. Applebaum & Associates is a law firm that will represent you after a car accident, a slip and fall, a traumatic brain injury, or any other injury that has taken a serious toll on your health and finances.
Whether you are in Philadelphia, Bucks, Montgomery, Northampton, or Lehigh County, where your claim is processed will depend on the amount of settlement money you are seeking. Personal injury claims in which the damages fall below $12,000 are typically handled in a magisterial district court near you. Each county contains several district courts. If the full extent of the damages surpasses that amount, your case will likely be heard at the Court of Common Pleas in your county or the county where the incident occurred.
A personal injury lawyer will help you:
Formally submit your request for compensation
Gather key evidence such as medical documents or witness testimonies
Negotiate with insurance companies or whoever is responsible for the injury
Understand the laws surrounding personal injuries in your county
Arrange how you will receive your settlement after the case is complete
In the early stages of your case, a Pennsylvania personal injury attorney will help you tally up injury-related expenses and estimate how much of a settlement package you may request. This will largely depend on the circumstances surrounding your accident, the type of injury you sustained, and how much evidence supports your case. Many injury claims need not go to trial, and a settlement agreement may be reached in as little as a few weeks.
Life-changing results
Celebrating 50 years of victories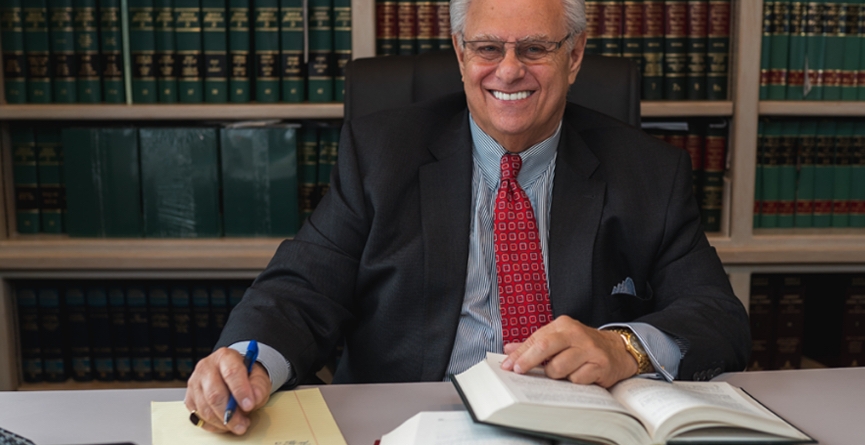 The #1 Family Attorney in Pennsylvania
As a Pennsylvania family attorney, Michael Applebaum helps clients who are navigating a divorce, child custody dispute, or similar family issue. In any family law case, patience, communication, and preparation are key. If there are significant conflicts, making sure your side of the story is heard and understood is paramount.
Ex spouses often struggle to amicably divide their assets or make decisions regarding their children. Emotions run high, especially during the divorce process. If you worry about receiving or paying child support, alimony, or making sure your children are in good hands, these are all things a Pennsylvania family attorney can help you sort out. Family law firms know how mediation works in each county and can arrive with you at any negotiation session leading up to the trial.
A family lawyer will help you:
Know what divorce papers to file and where to submit them
Negotiate and draft a child custody agreement
Arrive in court for hearings, motions, or a trial
Identify key elements that will strengthen your case
Prove or disprove allegations that will impact your case
Many individuals face complicating factors such as abuse from an ex partner, an ex partner who they fear will leave the area before the case completes, or an ex partner who refuses to cooperate with a divorce. Thankfully, there are actions that can be taken in each of these circumstances. Filing a motion with the court may help to ensure a difficult situation does not get worse. A family lawyer can provide calm and objective guidance during an otherwise turbulent time.
A Legal Team You Can Trust
Few people enjoy working through legal issues, especially when their sense of freedom and security are on the line. Things may not have gone the way you wanted them to go, but that doesn't mean you should ignore or avoid a legal issue as it progresses. The best option is to be proactive and set yourself up for the best case scenario – even if the odds are not in your favor.
Applebaum & Associates law firm has handled hundreds of personal injury, criminal, and family cases just like yours in Philadelphia, Lehigh, Montgomery, Bucks, & Northampton Counties. We work with clients through each step of their case providing advice and instruction to improve the chances of a positive outcome.
If you have yet to find a legal defense team you can trust, get in touch with our offices today for a free consultation with no obligation. With locations in Bensalem/Philadelphia, Allentown, Doylestown, and Quakertown, we're ready to assist you wherever you are.