Pennsylvania Auto Accident Cases
Auto Accident Attorney Serving Bucks, Northampton, Lehigh, Montgomery County and Philadelphia
Auto Accidents Lawyers In Pennsylvania
One of the most common injuries related to auto accidents are soft tissue injuries that can be TBI or Traumatic Brain Injury.
Our family has used them for five generations and would never consider using anyone else.
Brain Injuries
A common way that a person can experience a traumatic brain injury is when an impact or violent motion brings their head to a sudden stop, causing the brain to slam into the skull. This is called a coup-contrecoup injury, also known as an acceleration / deceleration injury.
In this kind of injury, the brain bounces back and forth inside of the head, causing damage to the brain where it hits the skull similar to professional football players and boxers. The brain is injured at the point of direct impact, and because it bounces back into the opposite side of the skull, the opposite side of the brain is injured as well.
Coup-contrecoup injuries can involve significant damage to the brain at the specific point of impact, called focal injuries, or to a large part of the brain, known as diffuse injuries.
It's important to know that coup-contrecoup injuries can happen as the result of trauma without direct impact to the head, since it is the movement of the brain inside of the skull that causes the injury. Applebaum & Associates has emergency room physicians on retainer to analyze the bodily injuries as soon as they have the case.
Life-changing results
Celebrating 50 years of victories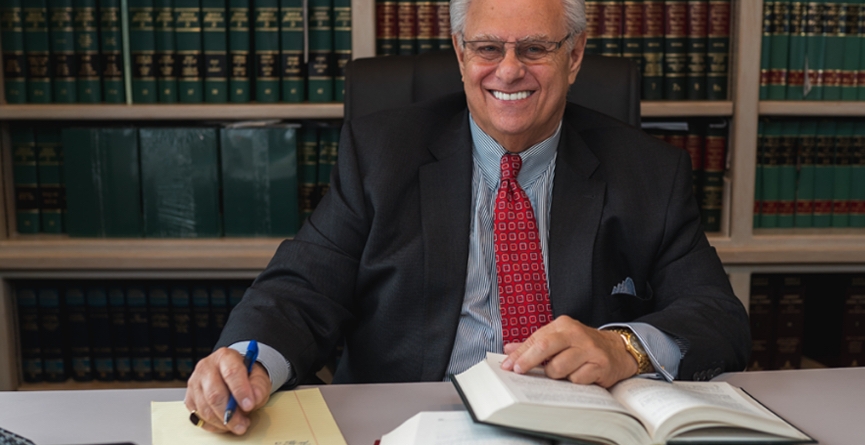 AWARDED:
Applebaum and Associates have obtained over 80 Million dollars in settlements for our clients.
Our firm has obtained recent settlements of over $3.4 million and $1.5 million for two clients that were involved in a collision on I-95 in Philadelphia, Pennsylvania. Our clients had pulled onto the shoulder of I-95 in an attempt to aid another motorist when a pick-up truck hydroplaned, veered off of the roadway, and struck our clients' vehicle.
If you want the best representation, call Applebaum. You will get the money you deserve for your injuries. If it's a car, truck or motorcycle accident, medical malpractice, product liability, construction accidents, dog bites, or premises liability – Contact the accident attorneys at Applebaum & Associates.
If you are injured or ill from any sort of accident, work related injury, or negligence, you will have enough to deal with – let us get the justice and compensation you deserve.
Applebaum & Associates works tirelessly to help you get your current and future medical bills paid!
The insurance company is not your friend and they will try to settle your case for cheap – Get Applebaum!
Contact a Seasoned and Highly Skilled Personal Injury Attorney
With offices in Bensalem, Allentown, Quakertown, Doylestown, and Philadelphia
For a free initial consultation with our auto accident attorney about your accident case in eastern Pennsylvania, contact Applebaum & Associates.