»

»

»

»

Personal Injury Attorney in Andorra
Injury Attorneys in Philadelphia, Bucks, & Montgomery County
The Top Injury Law Firm serving Allentown, Doylestown, Bensalem, Philadelphia & Quakertown
Personal Injury Attorney in Andorra Pennsylvania 19128
Being unexpectedly injured not only hurts your physical health, but it also destroys your peace of mind. Until your health and financial issues are solved, you can't move forward. You may not know how to heal your injuries, or you may feel overwhelmed by the cost of rehabilitation, surgeries, or medications. On top of this, the responsible party may be unwilling to give you the reparations you deserve.
If you are seeking a personal injury attorney in Andorra to help you navigate a recent accident, Applebaum & Associates provide legal advice and representation when you need it most. Our team of legal experts will stop at nothing to make sure you get justice.
What counts as a personal injury?
There are many ways you may have been injured at the hands of someone else. This may be direct or more indirect depending on the circumstances of the accident. Even if the other party did not intentionally cause harm, they may be technically responsible. If the accident occurred on their property or as a result of their inattentiveness, you may be entitled to a settlement.
Personal injury claims include:
car and truck accidents
motorcycle accidents
public transit accidents
slip and fall accidents
dog bites
traumatic brain injuries
spinal cord injuries
medical malpractice
work-related injuries
defective products
wrongful death
Each personal injury case is unique and requires a thorough analysis to determine who was at fault and how much money is owed. A Andorra personal injury attorney can help you figure out if you have a strong case, and if so, how to proceed.
Personal injury cases may be wrapped up quickly or drawn out over several months. This depends on various factors, but most importantly, the compliance of the party at fault. If a settlement agreement can't be reached between your attorney and the other party's attorney, the case will have to go to trial. Fortunately, the vast majority of personal injury cases never make it to trial, and a fair settlement agreement is reached outside of the courtroom, as this is often easier for both parties. This means you may receive your settlement money sooner rather than later.
Is it worth hiring a personal injury attorney?
You might be wondering if the benefits of partnering with a Andorra personal injury attorney outweigh the costs. This must be determined on a case-by-case basis. The value of hiring an injury lawyer depends on the details of your accident and the settlement amount you are requesting.
For example, if you were injured in a car accident and the other party's insurance is offering a fair settlement that covers the cost of your medical bills, there is likely no reason to hire a lawyer in Andorra. However, if you feel the insurance company isn't offering a fair settlement and you are owed significantly more, hiring an attorney makes sense. Though you are paying legal fees, you will end up with a much larger settlement in the end. It is an insurance company's job to try to negotiate the lowest payout possible, and it may take the help of an attorney to boost your settlement amount.
At Applebaum & Associates, we charge no legal fees up front and only get paid when a client is granted their settlement money. For this reason, if you've been injured in an accident that wasn't your fault, there's no reason not to push for financial compensation – especially if you are not being offered it or you are being offered very little.
When considering whether it is worth hiring an attorney in Andorra, the most important element is what you have been through. Personal injury compensation doesn't just cover medical bills and lost wages. It also covers the mental and emotional pain and suffering caused by the injury. Stress itself makes the physical recovery process that much more challenging. If an accident has turned your life upside down or caused considerable stress, you may want to seek legal counsel.
Life-changing results
Celebrating 50 years of victories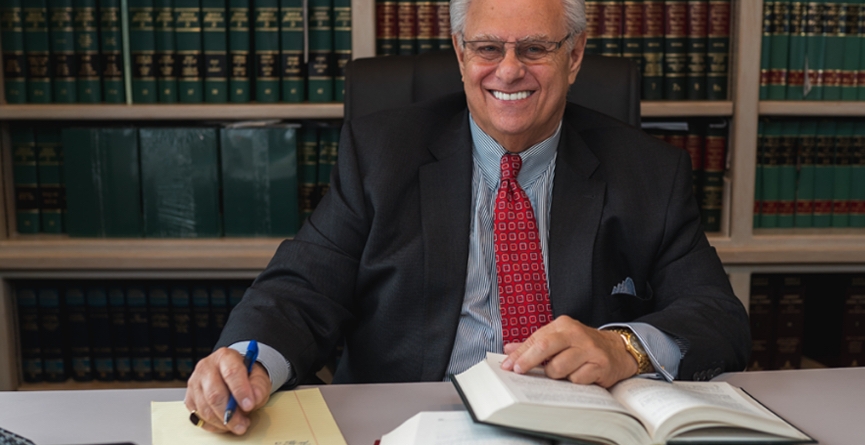 What should you look for when hiring a Andorra personal injury attorney?
There are 3 key questions to ask when hiring an attorney:
Do they have expertise in personal injury law?
How many years of experience do they have?
What were their results in past cases like mine?
If you see that a Andorra law firm has extensive expertise in personal injury cases and has won many of their cases, this is a clear indicator of their reliability. Some attorneys may not have this information on their websites, so it's important to ask questions. The more open and communicative an attorney is, the better shot you have at winning your settlement.
Read reviews of the law firms you are considering and compare them. The best lawyers not only provide legal advice and representation in court, but also peace of mind to their clients as they navigate a difficult time.
Another important thing to find out before signing on with a law firm is the cost. You'll want to know this at the start so there are no surprises at the end. Knowing how much a law firm charges will allow you to estimate how much you will owe if you receive the settlement you expect. Most personal injury lawyers work on a contingency agreement, which you will read and sign. This grants them a specific percentage of the amount you are awarded at the end of your case.
Michael H. Applebaum is a leading Andorra accident lawyer in the Philadelphia area with 40 years of experience serving clients. As a respected and trusted trial lawyer, Applebaum and his Associates have worked tirelessly to restore justice and skillfully fight for the best possible outcome in thousands of cases. No accident case is too challenging or complex for the most reputable law firm in Andorra.
A Andorra Personal Injury Attorney Who Cares
Schedule a Free Case Evaluation
Applebaum & Associates provides free case evaluations so you can decide what's best for you and receive a legal opinion before making any decisions. With five convenient office locations in Bensalem/Philadelphia, Doylestown, Allentown, and Quakertown, our attorneys are with you every step of the way until you get the settlement you deserve.
You might also be interested in: