Pennsylvania Wrongful Death Cases
Wrongful Death Attorney Serving Bucks County, Lehigh County, Montgomery County and Philadelphia
Wrongful Death Lawyers In Pennsylvania
If a person is killed because of the wrongful conduct of a person or persons, the decedent's heirs and other beneficiaries may file a wrongful death action against those responsible for the decedent's death. This area of Tort Law is governed by statute. Wrongful death statutes vary from state to state, but in general they define who may sue for wrongful death and what, if any, limits may be applied to an award of damages.
Originally, wrongful death statutes were created to provide financial support for widows and orphans and to motivate people to exercise care to prevent injuries. A wrongful death action is separate and apart from criminal charges, and neither proceeding affects nor controls the other. This means that a defendant acquitted of murder may be sued in a civil action by the victim's family for wrongful death.
"Mr. Applebaum and his associates are earnest and passionate about fighting for justice for their clients. They leave nothing on the table, they care."
An action for wrongful death may be brought for either an intentional or unintentional act that causes an injury that results in death. A blow to the head during an altercation that later results in death is an injury that is intentionally caused. The driver of an automobile who unintentionally causes the death of another in an accident may be held liable for Negligence. An individual who, in violation of local law, neglects to enclose a swimming pool in his yard can be held liable for the omission or failure to act if a child is attracted to the pool and subsequently drowns.
Life-changing results
Celebrating 50 years of victories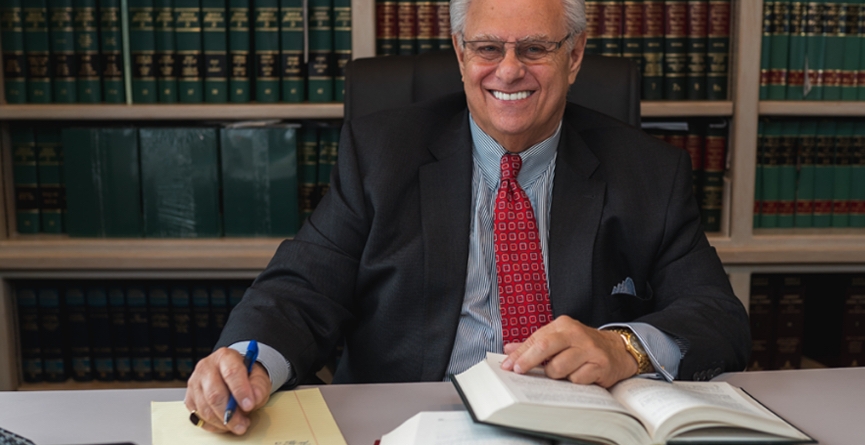 Our firm and associates have obtained over 35 Million dollars in settlements for our clients.
If you want to find out how we can help you receive the settlement you deserve for injuries suffered in car, truck or motorcycle accidents, medical malpractice, product liability, construction accidents, dog bites, or premises liability – Contact Us
If you are injured or ill from any sort of accident, work related injury, or negligence, you will have enough to deal with – let us worry about your compensation.
We may be able to help you get your medical bills paid!
Are you injured and the insurance company is not returning your calls? Call us – we can get their attention for you.
IMPORTANT! You may have the right to be reimbursed for property damage, medical expenses, lost wages, permanent injury, mental anguish, loss of life's pleasures and for your pain and suffering.
ALSO IMPORTANT! It is very important to see a doctor right away after any accident. Don't dismiss your injuries as minor. Get to a doctor as soon as possible and be guided by their advice.
CALL US IMMEDIATELY – we can help you understand what your rights are. You can not expect to get a fair settlement for your injuries and/or damages unless you know what you're entitled to?
WARNING! The following are critical guidelines after you are injured or made ill:
Don't sign any forms that are blank
Don't discuss your case with anybody except your attorney, your doctor or your own personal insurance agent
Don't ever talk to the other person's insurance company without your attorney
Don't talk to anybody who solicits you over the phone about your accident or illness
Don't ever sign any release from liability unless your lawyer approves it
Don't sign or cash any checks that may be sent to you by the insurance company with out reviewing them with an attorney – often times by signing the first check you are agreeing that the claim is settled!
CALL US TODAY – WE CAN HELP YOU GET THE SETTLEMENT YOU DESERVE!
Contact a Seasoned Personal Injury Lawyer
With offices in Bensalem, Allentown, Quakertown, Doylestown and Philadelphia.
For a free initial consultation about your wrongful death case in eastern Pennsylvania, contact Applebaum & Associates.