»

»

»

»

Family Law Attorney in Lawndale
Family Law Litigators Near Me
Skilled Family Lawyers serving Philadelphia
Family Law Attorney in Lawndale Pennsylvania 19111
Family disputes can be devastating, at times putting both adults and children in difficult situations. Most people want family legal issues wrapped up as quickly as possible, as the process can be both mentally and financially exhausting. Fortunately, a good family law attorney in Lawndale can help expedite the process so you can get the results you want and the peace of mind you need to move forward with your life.
Applebaum & Associates is a family law firm in Lawndale that has served clients for decades. With a team of attorneys who fight tooth and nail for each client's rights, we make sure you are given a strong chance of winning your court case. When you're needing legal advice fast, Applebaum's team won't disappoint. Our attorneys support clients in the following cases:
Working with a Lawndale Divorce Attorney
If you and your spouse have come to a fair and peaceful divorce agreement, you can file for an uncontested divorce without the help of a lawyer. However, it is generally wise to have a lawyer look at any agreements before signing them just to be safe.
Sadly, not all divorces are easy and free of strife. If you expect disagreements to arise during your divorce process, working with an experienced Lawndale family law attorney is necessary. During a divorce, it is all too easy to let emotions and pain get the best of you, which can end in bad decisions. Furthermore, navigating your case without a lawyer can cause you to say things you regret, misinterpret the law, and not get what you need in the end. Thus if you want to move forward with a sense of peace and stability after your divorce, a lawyer can help you achieve this.
How much does it cost to get a divorce in Philadelphia?
Divorce costs vary significantly based on many factors. You can expect the divorce filing fee in Philadelphia to cost a little over $300 dollars. If there are significant conflicts between you and your spouse, this can drag out the process and result in a much higher cost. In addition, the more complicating factors that exist, the more complex your divorce case may become. For example, disputes over child custody, debt, or property such as houses, vehicles, or other financial assets can extend the timeframe and cost of your divorce.
Depending on your financial situation and the factors surrounding your divorce, you may or may not be required to pay all of your own legal fees. A Lawndale divorce attorney can help you understand the law, conserve money, and estimate how much you will owe in the end.
Life-changing results
Celebrating 50 years of victories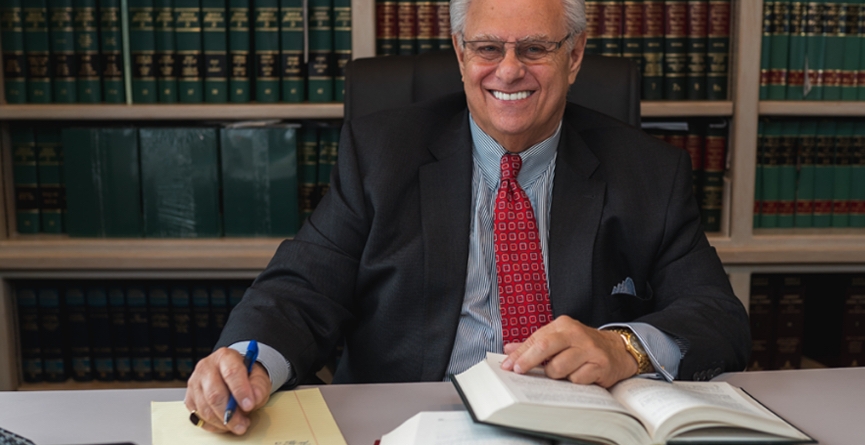 Working with a Lawndale Child Custody Lawyer
Child custody cases can create some of the most tense and hurtful conflicts between married couples. During the process, you want your children to endure as little stress as possible while being able to maintain a positive relationship with them. For this reason, emotions run high and there is a lot on the line in these cases.
In every child custody case, the judge has a responsibility to prioritize the child's physical and psychological well being. Thus the parent must prove, with the help of a Lawndale family law attorney, that the child will be safest and happiest living with them. If your children are older, their own preference will be taken into consideration by the judge, along with any evidence concerning the competence and wellbeing of each parent.
If there is clear proof of physical or psychological abuse from one parent, that parent is extremely likely to lose custody. As a parent, you owe it to both yourself and your children to make sure any abusive behavior from your ex-spouse does not continue to cause harm to your children. When working with a Lawndale child custody attorney, you will be asked to share as much honest information as you can to ensure the right decision is made for you and your children.
Working with a Lawndale Child Support Attorney
Child support cases determine how much money is owed and how often it will be distributed. If you are involved in a child support case, there may be many steps involved such as:
Proving paternity
Filing the appropriate paperwork
Obtaining a court order
Setting up a means to give or receive payment
Signing or amending an agreement
Working with witnesses, psychologists, or other experts
How much is an attorney for child support?
According to Clio data, "The average hourly rate for a lawyer in Pennsylvania is between $199 and $354 per hour." A reputable Lawndale family law attorney will answer any financial questions you have so you are not met with any surprise fees down the road.
As with any family law case, an uncontested situation will be less expensive, while a contested case will typically be more difficult and costly. Fortunately, it is often possible to avoid family court and work out an agreement with the help of your lawyer and the other party's lawyer. If this can be accomplished, you will save both time and court fees and get your child support case settled with less strife.
A Results-Driven Family Law Attorney in Lawndale
When facing a tough family law trial, you may feel like the odds are stacked against you. But strong legal representation can turn the tides in your favor. Michael Applebaum & his associates are here to make sure your voice is heard in court. Get in touch for a free legal consultation at one of our offices in Bensalem, Philadelphia, Doylestown, Allentown, or Quakertown.
"Mr. Applebaum and his staff supported me through a difficult time, and they took great care of me every step of the way. Their expertise and professionalism were top notch and they are great people on top of that. I couldn't have asked for a better team to work with." – Stacey
You might also be interested in: