Pennsylvania's Top Courthouse Attorney for Over 50 Years
Courthouse Attorney Serving Bucks, Montgomery, Lehigh, Northampton & Philadelphia County
Pennsylvania Courthouse Attorneys
No matter what type of legal situation you face, a Pennsylvania courthouse attorney can be there with you every step of the way. At Applebaum & Associates, more than 50 years of experience in criminal, family, and personal injury law have proven that our clients' rights are top priority. Helping you navigate even the most complex or troubling legal situation, our attorneys stop at nothing to get you the outcome you deserve.
In Pennsylvania, the court system is composed of 5 levels: minor court, the Court of Common Pleas, Commonwealth Court, Superior Court, and the Supreme Court. Depending on the legal issue you're working through, you'll want to hire an attorney with expertise in that area of law. Types of attorneys include:
Your county's court of common pleas is where you can receive answers to legal questions, file paperwork, or attend any scheduled hearings for your case. 439 judges serve statewide in the 60 courts of common pleas, the second level of the judicial system in Pennsylvania. Both common pleas courts and smaller district courts handle the most frequently occurring cases in each county. These include:
Traffic law
Civil law
Criminal law
Within each of these tiers are more specific types of law. For example, civil law includes family matters such as alimony and child support, but it also includes lawsuits against property damage. Criminal law encompasses everything from a summary offense (e.g loitering), a misdemeanor offense (e.g drug possession), all the way to a felony offense (e.g murder). In many instances, a case will be transferred from a small district court to your county's court of common pleas for a final decision. Each case will be reviewed de novo, or "as new," and will not be influenced by any rulings made by the district court.
As your court date approaches, there are many things you'll need to do to prepare. Pennsylvania courthouse attorneys can provide:
Legal representation in a court case
Negotiations on your behalf
Information about your local courthouse
Information on how to strengthen your case
Help filing official paperwork with the court
Reminders about important upcoming dates
Updates about how your case is progressing
Hours of operation: 7:30 a.m. to 5:30 p.m.
Address: 100 N Main St, Doylestown, PA 18901
Established in 1683, the Bucks County Court of Common Pleas is ruled by 15 judges and hears criminal, civil, and traffic law cases. In addition to holding trials, the court manages both adult and juvenile probation, domestic relations, and the law library, and serves a set of 20 smaller courts in the county.
Criminal Cases
Crimes are separated by the Pennsylvania Crimes Code into felonies or misdemeanors of the first, second, or third degree. If you are facing criminal charges in Bucks County, you're not alone. While Bucks County is in the 98th percentile for safety compared to the average US county, criminal charges still occur. Whether you're facing a misdemeanor or felony charge, being a first-time offender is one factor you may use to strengthen your defense.
Injury Cases
Depending on the damages in question, a personal injury case may be handled by a district court or the Bucks County Court of Common Pleas. A Pennsylvania courthouse attorney can help you gauge how easy it will be to prove and win your case. They'll also help you calculate a reasonable settlement and initiate negotiations with the party whose actions caused your injury.
Family Cases
Family law is often fraught with devastating discord between once-happy families. If you're facing a divorce, a child custody dispute, or abuse allegations, you're not alone. In 2020, there were 4,925 marriages in Bucks County along with 1,071 divorces and annulments. In Pennsylvania, divorces are seen on a case-by-case basis and include both at-fault and no-fault divorces.
Montgomery County Court of Common Pleas
Hours of operation: 8:30 a.m. to 4:15 p.m.
Address: 2 E. Airy Street Norristown, PA 19404
Montgomery County split off from Philadelphia County in 1784, growing into a diverse community with a rich Quaker heritage. The first courthouse was built between 1853 and 1856 with an annex added in the 1920s. As the 38th Judicial District of Pennsylvania, the Montgomery County Court of Common Pleas has 24 serving judges.
Criminal Cases
According to CrimeGrade, "Montgomery County is in the 95th percentile for safety, meaning 5% of counties are safer and 95% of counties are more dangerous." As one of the safest locations in the country, criminal cases are few and far between. If you or a loved one is facing criminal charges in Montgomery, it's important to do everything you can to make sure your record remains as clean as possible in spite of legal challenges. A criminal defense lawyer can assist you in making sure every opportunity is taken to set the record straight surrounding your case.
Injury Cases
If you were in an accident in Montgomery within the last 2 years, you may have a right to a financial settlement. Whether you were driving, walking, or injured in a non-auto accident, it's important to determine who was truly at fault. A personal injury attorney can help you decide whether or not you have a strong case and what to do about it.
Family Cases
In Montgomery County courts, 1,225 divorces and annulments were filed in 2020. If you are among those going through a difficult time with a family problem, it's important to understand your rights and learn what is required to empower yourself in regards to your case.
Life-changing results
Celebrating 50 years of victories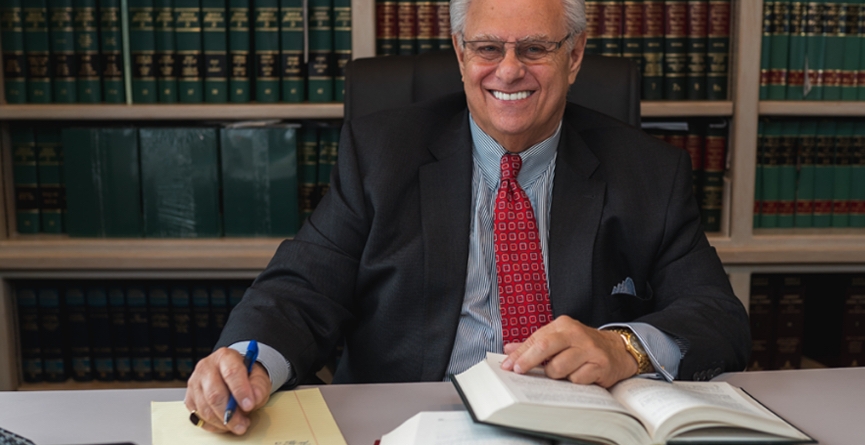 Hours of operation: 8:00 a.m. to 4:00 p.m.
Address: 455 Hamilton St, Allentown, PA 18101
Old Lehigh County Courthouse is widely known as a historic site and the oldest standing courthouse in Pennsylvania. Just a short walk down the street is the Lehigh County Court of Common Pleas. This court is ruled by 10 judges and 2 senior judges who share judicial oversight of a variety of affairs including juvenile crimes, lawsuits, probation, custody disputes, and domestic relations.
Criminal Cases
Lehigh County is in the 35th percentile for overall crime rates across US counties. While you may not have been looking for trouble, a bad decision may have landed you with criminal charges in Lehigh County. A criminal defense lawyer can help you prove your innocence or weigh your plea options to ensure the best possible outcome in your criminal case.
Injury Cases
Personal injuries happen every day, but when they could have been prevented, this is when the law comes into play. If you were injured as a result of another person or entity's negligence, such as a Lehigh County business, you may be entitled to financial compensation during your recovery.
Family Cases
There were 689 divorces and annulments in Lehigh County in 2020. If you are going through a divorce or other family legal issue, you don't have to do it alone. A family law expert can help you win custody of your children, negotiate alimony or child support payments, and win back your peace of mind.
Hours of operation: 8:00 a.m. to 5:00 p.m.
Address: 1400 John F Kennedy Blvd, Philadelphia, PA 19107
The Philadelphia Court of Common Pleas was established in 1722 along with Bucks and Chester County courts. In 1776, the Pennsylvania Constitution established a court of common pleas for each county. Today, the Philadelphia CoCP is supervised by president judges who are elected every 5 years.
Criminal Cases
Violent crime is slightly higher in Philadelphia than in the average US metro area, and the city is in the 50th percentile for property crime. In addition, certain criminal charges are more likely to occur in certain areas, such as DUIs, which are more frequent along Allegheny avenue & Broad street. In densely populated areas, crime is more likely to occur. No matter how minor or serious the charges against you or a loved one, you can push for the best outcome with the help of a criminal defense attorney.
Injury Cases
In a bustling city crowded by SEPTA busses, vehicles, pedestrians, and bicyclists, personal injuries and auto accidents happen year round. If you've been injured as a result of someone else's mistake, there's no reason to accept fault. Philadelphia lawyers are accustomed to representing the injured, negotiating with insurance adjusters, and getting victims the settlement they deserve.
Family Cases
Nearly 50% of all marriages in the US end in divorce, which can create a ripple effect of family challenges and consequences. Thankfully, there are laws in place to protect both you and your children's rights. Navigating a family case with a clear head is a momentous task – one that can only be achieved with the help of objective third parties like mediators, attorneys, and judges.
Hours of operation: 8:30 a.m. to 4:30 p.m.
Address: 669 Washington St, Easton, PA 18042
Established in 1766, the Northampton County Courthouse was originally designed to mimic the Philadelphia Carpenters Hall. It has since undergone several rounds of upgrades to accommodate Northampton's growing population, including the most recent addition built in 2004.
Criminal Cases
According to CrimeGrade, "Northampton County is in the 94th percentile for safety, meaning 6% of counties are safer and 94% of counties are more dangerous." Despite being a peaceful county, things happen, and criminal charges are often filed against otherwise-upstanding citizens. No matter how serious the crime, a vigilant criminal defender can provide a light at the end of the tunnel.
Injury Cases
Individuals who have suffered an injury in Pennsylvania face a statute of limitation of two years. That means if you live in Northampton County and are considering filing a personal injury claim with the help of an attorney, you have up to two years from the day of the accident to do so.
Family Cases
Family law issues such as divorces, child custody disputes, or abuse charges can rock your sense of peace and stability. In 2020, there were 564 divorces and annulments in Northampton County, many of which required legal intervention or mediation.
Are you involved in a criminal, family, or personal injury case and seeking legal support? Applebaum & Associates can assist you in getting clarity and defending your rights. Get in touch to schedule a free legal consultation with our law firm today.