Pennsylvania Truck Accidents
Serving Bucks County, Lehigh County, Montgomery County and Philadelphia
Truck Accident Lawyers In Pennsylvania
The National Traffic Safety Administration estimates that every year, more than 400,000 large trucks (including 18-wheelers and tractor trailers) are involved in trucking accidents, including semi-trucks, tractor-trailers and other commercial vehicles. This wrecks result in over 5,000 deaths and more than 100,000 injuries.
Large commercial vehicles and 18-wheelers can pose significant hazards to most other vehicles on the road, often resulting in a semi-truck accident. For example, when a semi-truck jackknifes on a highway, it can become an impenetrable wall resulting in a serious multiple vehicle collision. A trucker's load may spill following a collision, creating an additional hazard for other drivers and potentially releasing dangerous chemicals. Because of their weight and size, commercial trucks can also be slow to come to a full stop.
Although the commercial trucking industry is heavily regulated, many regulations are ignored by irresponsible truck drivers who try to shorten their time on the road. Ignoring regulations can be harmful to other drivers. However, when a commercial truck driver is the employee of a trucking company, the company may be liable for injuries caused by the driver's negligence either in its capacity as an employer or as the owner of the truck.
Have you been injured in a semi-truck accident or tractor-trailer accident?
If you want to find out how we can help you receive the settlement you deserve for injuries suffered in car, truck or motorcycle accidents, medical malpractice, product liability, construction accidents, dog bites, or premises liability – Contact Us
If you are injured or ill from any sort of accident, work related injury, or negligence, you will have enough to deal with – let us worry about your compensation.
We may be able to help you get your medical bills paid!
Are you injured and the insurance company is not returning your calls? Call us – we can get their attention for you.
Life-changing results
Celebrating 50 years of victories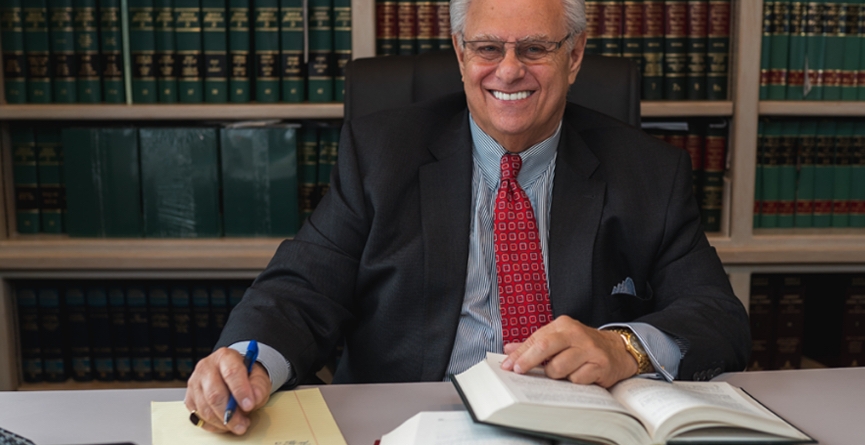 IMPORTANT! You may have the right to be reimbursed for property damage, medical expenses, lost wages, permanent injury, mental anguish, loss of life's pleasures and for your pain and suffering.
ALSO IMPORTANT! It is very important to see a doctor right away after any accident. Don't dismiss your injuries as minor. Get to a doctor as soon as possible and be guided by their advice.
CALL US IMMEDIATELY – we can help you understand what your rights are. You can not expect to get a fair settlement for your injuries and/or damages unless you know what you're entitled to?
WARNING! The following are critical guidelines after you are injured or made ill:
Don't sign any forms that are blank
Don't discuss your case with anybody except your attorney, your doctor or your own personal insurance agent
Don't ever talk to the other person's insurance company without your attorney
Don't talk to anybody who solicits you over the phone about your accident or illness
Don't ever sign any release from liability unless your lawyer approves it
Don't sign or cash any checks that may be sent to you by the insurance company with out reviewing them with an attorney – often times by signing the first check you are agreeing that the claim is settled!
CALL US TODAY – WE CAN HELP YOU GET THE SETTLEMENT YOU DESERVE!
Contact a Seasoned Personal Injury Attorney
With offices in Bensalem, Allentown, Quakertown, Doylestown, Philadelphia and Willow Grove.
For a free initial consultation about your truck accident case in eastern Pennsylvania, contact Applebaum & Associates.