Pennsylvania Public Transportation – SEPTA Cases
Serving Bucks County, Lehigh County, Montgomery County and Philadelphia
Public Transportation Accident Lawyers In Pennsylvania
Get Paid. We don't get paid until you do.
Get the money you deserve – Contact Us
Philadelphia area SEPTA bus and rail accidents:
Providing public transportation to more than 5 million people and service to five counties around Philadelphia, the Southeastern Pennsylvania Transportation Authority (SEPTA) is an integral part of many Pennsylvania residents' lives. When a bus makes a sudden stop, a train or trolley derails, or any other mass transit accident happens, SEPTA may be held liable.
Filing a claim for injury in a SEPTA bus or train accident requires speed and specialized skill.
In SEPTA bus, train, subway, rail and trolley cases, there are severe limits to the amount of compensation available to victims. SEPTA is a commonwealth agency protected by the Sovereign Immunity Act and its damages are limited to $250,000 in favor of any one claim and $1 million total per accident, regardless of the number of accident victims.
Once this money has been divided up, no more claims can be paid, even if the accident resulted in dozens or hundreds of catastrophic injuries or fatalities. You need an attorney who can act quickly to ensure your claim is one of the first considered for compensation.
There are other limitations in claims against SEPTA that do not apply to other property owners. The Sovereign Immunity Act is different from the Political Subdivision Tort Claims Act, which applies to the city of Philadelphia, and provides a $500,000 cap on the cities' damages. Your attorney needs to understand the differences between these acts and ensure that correct claims are filed against the proper parties.
Our firm and associates have obtained over 75 Million dollars in settlements for our clients.
If you want to find out how we can help you receive the settlement you deserve for injuries suffered in car, truck or motorcycle accidents, medical malpractice, product liability, construction accidents, dog bites, or premises liability – Contact Us
Life-changing results
Celebrating 50 years of victories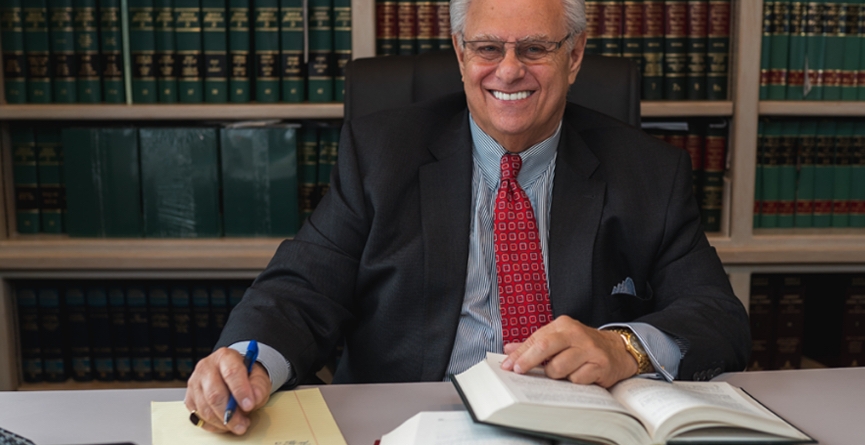 If you are injured or ill from any sort of accident, work related injury, or negligence, you will have enough to deal with – let us worry about your compensation.
We may be able to help you get your medical bills paid!
Are you injured and the insurance company is not returning your calls? Call us – we can get their attention for you.
IMPORTANT! You may have the right to be reimbursed for property damage, medical expenses, lost wages, permanent injury, mental anguish, loss of life's pleasures and for your pain and suffering.
ALSO IMPORTANT! It is very important to see a doctor right away after any accident. Don't dismiss your injuries as minor. Get to a doctor as soon as possible and be guided by their advice.
CALL US IMMEDIATELY – we can help you understand what your rights are. You can not expect to get a fair settlement for your injuries and/or damages unless you know what you're entitled to?
WARNING! The following are critical guidelines after you are injured or made ill:
Don't sign any forms that are blank
Don't discuss your case with anybody except your attorney, your doctor or your own personal insurance agent
Don't ever talk to the other person's insurance company without your attorney
Don't talk to anybody who solicits you over the phone about your accident or illness
Don't ever sign any release from liability unless your lawyer approves it
Don't sign or cash any checks that may be sent to you by the insurance company with out reviewing them with an attorney – often times by signing the first check you are agreeing that the claim is settled!
CALL US TODAY – WE CAN HELP YOU GET THE SETTLEMENT YOU DESERVE!
Contact a Seasoned Personal Injury Attorney
With offices in Bensalem, Allentown, Quakertown, Doylestown, Philadelphia and Willow Grove.
For a free initial consultation about an accident case in eastern Pennsylvania, contact Applebaum & Associates.