»

»

»

»

Personal Injury Attorney in Cherryville
Law Firm in Philadelphia, Montgomery, & Bucks County
Trustworthy Injury Attorneys serving Doylestown, Bensalem, Allentown, Philadelphia & Quakertown
Personal Injury Attorney in Cherryville Pennsylvania  18067
Personal injuries can be devastating both for you and your entire family. It can be a long road to recovery with little support and no clear answers. If you're struggling to pay bills or you haven't been adequately compensated, the burden may be even higher. If you've been injured in an accident and need a personal injury attorney in Cherryville, Applebaum & Associates is here to fight for your rights.
What is the average time to settle a personal injury lawsuit?
You may be wondering how long it will take to settle your case. Personal injury case timelines vary widely. Some claims can be wrapped up in as little as two months with a settlement paid out shortly after. Other cases may take as long as 2-3 years. The time it takes to settle a lawsuit will depend on the complexity of your case and whether or not it can be settled out of court. It may also depend on how many other trials are scheduled around that time if you live in a heavily populated area. Trials that include many witness testimonies can take more time for a final verdict to be reached.
With that said, many personal injury claims are settled quickly out of court, and the majority of cases in the US don't go to trial. Both sides of the dispute are typically motivated to save money and settle as quickly and painlessly as possible. In a cut and dry injury case, you may receive your settlement in as little as a few weeks after filing.
A Cherryville personal injury attorney can help you submit the legal paperwork and go over the steps required to secure a fair settlement. Applebaum & Associates law firm charges no fees until clients receive their payout. This means there is no financial risk and no reason not to fight for your legal right to compensation.
How hard is it to prove medical malpractice?
While it is one of the more challenging personal injury cases to prove, it is possible to receive financial compensation for medical malpractice. The first thing you and your Cherryville lawyer must prove is that the medical professionals involved breached Duty of Care. This means that they did not uphold their legal obligation to prevent harm and serve their patients in a safe manner.
Another element of medical malpractice is proving negligence. Negligence means that the medical professionals involved in your case did not perform to a set standard. If other medical professionals would have made different and better choices in the situation, this is a sign of negligence.
Though these cases can be challenging, the US legal system recognizes that thousands of people are injured by medical malpractice every day. If you believe you were injured as a result of a medical professional's negligence, you have every right to pursue a financial settlement. A seasoned personal injury attorney in Cherryville can help you gather evidence, estimate the true cost of your suffering, and hold the health institution responsible.
Applebaum & Associates handles all types of personal injury and wrongful death claims, including those involving:
Life-changing results
Celebrating 50 years of victories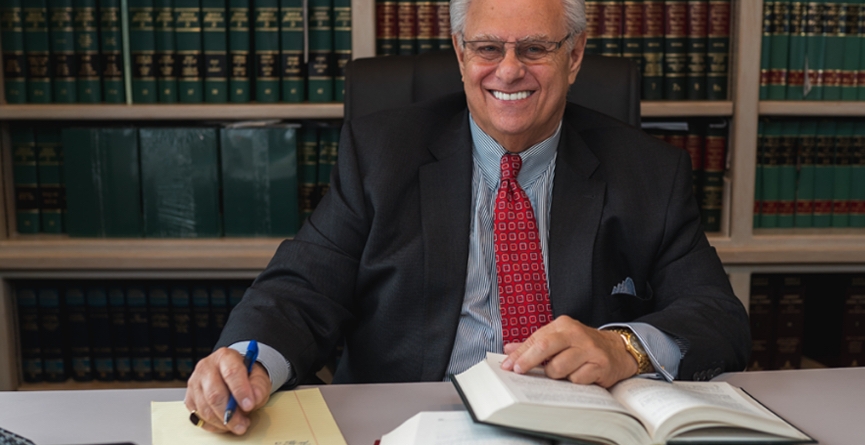 What should you do immediately after an accident?
Whether you were in a car accident, suffered a slip and fall, or sustained any other type of personal injury, there are several things you can do.
If you are well enough, take photos of the scene with your phone, collect information from the other people or entities involved, and report the incident. If you were in a car accident in Cherryville, call the police to confirm that the incident occurred. If you suffered a slip and fall injury, report the accident to whoever owns the property and save evidence that you did so. This initial step establishes that the accident legitimately occurred and your injuries were not sustained in any other way.
While emotions may be running high, it's important to limit what you say to the other parties involved. For example, don't apologize or attempt to explain yourself. It may be well-meaning, but this can give the impression that the accident was your fault when it was not. Police and medical professionals may be documenting what you say, so be sure not to misrepresent yourself.
Seek medical attention immediately. This is absolutely essential to ensure that you receive the proper settlement money you are owed. If your injuries are not fully reported, or worse, not reported at all, it will be much harder for a Cherryville law firm to get you compensation for your injuries. Seek emergency attention if needed and save all medical bills and paperwork you receive. In addition, it is a good idea to schedule a follow-up with your family doctor. Your doctor may be an invaluable resource throughout your case, especially if the opposing party denies responsibility and your case goes to trial.
Get in touch with a lawyer. Unfortunately, many people don't realize that they need a lawyer until well after an injury has occurred. The sooner you contact a lawyer, the better. Getting legal advice early on can impact how your case plays out and may even help you avoid major mistakes. In addition, the statute of limitations in Pennsylvania states that personal injury charges must be filed within two years of an accident. Working with a Cherryville lawyer from the start doesn't mean you'll owe money that you can't afford to pay. Most personal injury law firms work on a contingency fee, meaning you won't owe any legal fees until you receive a settlement. If you lose your case, you owe zero legal fees at the end.
Hire a Cherryville Personal Injury Attorney to Defend Your Rights
Contact Us
Applebaum & Associates provides legal representation from attorneys with decades of experience in personal injury law. Our free case evaluations are designed to help you gain clarity and share the details of your case. With offices in Bensalem/Philadelphia, Quakertown, Doylestown, and Allentown, our lawyers will walk you through the process of filing a lawsuit and receiving the settlement to which you are entitled. Get in touch today to start the process.
You might also be interested in: