»

»

»

»

Criminal Defense Attorney in Lahaska
The Top Criminal Defense Lawyers Near Me
Skilled Attorneys serving Bucks, Lehigh, Montgomery, and Philadelphia Counties
Criminal Defense Attorney in Lahaska Pennsylvania 18931
If you or a loved one has been charged with a crime, it can feel like a dark cloud hanging over the entire family. Being arrested can be a deeply troubling experience, and you may be riddled with regrets and worries about how your upcoming court case will play out. But it's important to remember that being arrested is not the same as being convicted. Being accused of a crime doesn't mean your fate is set in stone – There are steps you can take to mitigate the damage done and tell your side of the story. A skilled criminal defense attorney in Lahaska can represent you in court and make sure no evidence slips through the cracks.
Whether you're facing a DUI, drug charge, assault, fraud, or any other criminal charge, legal defense is necessary to ensure a positive outcome. Applebaum & Associates is a criminal defense law firm serving Lahaska clients who are facing criminal charges in the following areas:
What Criminal Defense Lawyers Do
It is a defense lawyers job to:
Get charges dropped if possible
Reduce the severity of the charges against the defendant
Help the defendant avoid jail time
Help the defendant gather evidence and assemble a strong case
How each of these is accomplished will depend on the charges brought against the defendant. For example, if you are accused of physical assault, your lawyer may focus on proving that you acted in self-defense. In another instance, if you are accused of sexual abuse, your lawyer may focus on proving that the event did not occur. With experience in many criminal court cases, your lawyer can advise you on what defense strategies are most likely to get you results.
Do first time offenders go to jail?
There is no surefire way to know whether you'll do jail time for a first-time offense. Every case is unique. However, Lahaska criminal defense attorneys regularly help first-time offenders avoid jail time and instead receive lesser penalties such as probation and a fine.
If an offense yields serious consequences, such as injury or death to another person, even first-time offenses can end in jail time. For example, vehicular homicide cases are serious, despite the fact that the driver did not intend to harm anyone.
First-time drug offenders in Pennsylvania who are charged with simple possession face a maximum of one year in prison. Second-time drug offenders of the same crime may face up to 3 years and heavier fines. If your drug charge is more serious than simple possession, these timeframes may be even longer. First-time offenders who are under 18 may be sent to a rehabilitation program and are not typically charged as adults. If you were accused of selling to a minor, this will intensify the penalties you face.
Just because there are standard penalties doesn't mean you will definitely face them. Your legal defenders will use every opportunity to convince the judge to throw out evidence that is questionable and highlight your otherwise clean record.
Life-changing results
Celebrating 50 years of victories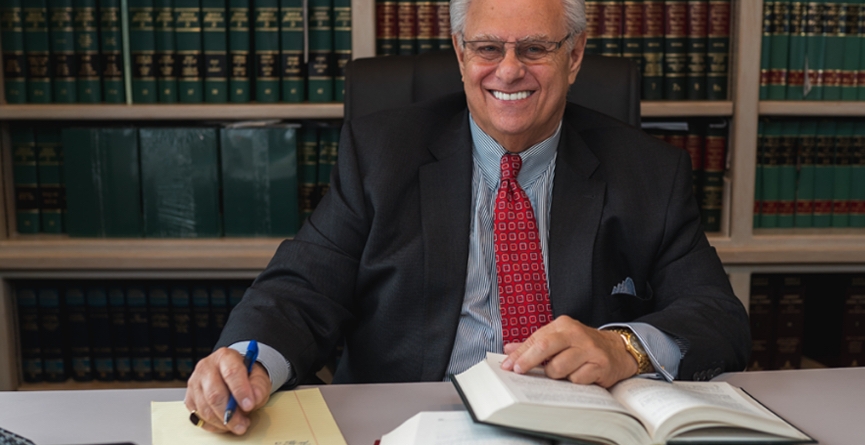 What are the three basic drug crimes?
Drug charges are some of the most common cases criminal defense lawyers handle. Controlled substances are regulated by the government and fall into different categories called schedules. For example, cocaine is a drug that falls into schedule 2. When you are accused by law enforcement of carrying a controlled substance, you may be charged with at least one of the following crimes, which may lead to fines, probation, jail time, or other grave penalties.
Drug Possession
If you've been charged with possession of a controlled substance, you've been charged with the most common drug crime. In this case, an attorney must prove that you knowingly possessed a drug without a prescription, whether it be in your pocket or in a location that you control, such as your car.
Drug Trafficking
Trafficking is more serious than possession and thus carries harsher punishments. Similar to drug possession, you must be caught with an illegal substance or a legal substance you don't lawfully have access to. The type of drug, amount of drug, and where the drug was trafficked can impact the severity of the penalties you face. In Pennsylvania, possession with intent to deliver (PWID) is considered a felony. Individuals who are caught with more than a gram of a drug such as heroin may be charged with PWID.
Drug Manufacturing
If you've been charged with manufacturing a controlled substance, this may include growing or producing illegal drugs like marijuana, cocaine, meth, and LSD. You may be charged with drug manufacturing whether you were the main operator or a participant in the manufacturing process.
Drug charges can be serious, taking away your freedom and making it more difficult to get hired for a new job. A criminal defense attorney in Lahaska can help you navigate the confusing elements of your case and avoid the worst outcomes.
How do you beat a marijuana possession charge in Pennsylvania?
If you were charged with actual possession, it is alleged that you were caught with a controlled substance on your body (such as in your pocket). If you were charged with constructive possession, it is alleged that drugs were found somewhere on your property, such as in your car, home, or office. In either scenario, getting charged with marijuana possession in Lahaska isn't a death sentence, though it can feel like one.
Marijuana possession charges are common in Pennsylvania, and law firms are typically well-versed in handling them. There are many ways a Lahaska drug attorney can defend you. For example, if it can be proven that the controlled substance was someone else's, if you were in possession of a very small quantity, or if the authorities broke the law during your arrest, these are all things that can be used to your benefit during your court case.
Beating a marijuana possession charge has everything to do with the specific circumstances of your arrest, including how much of the drug you are accused of possessing. If the amount is 30 grams or less, you will face a misdemeanor, up to 30 days jail time, and a $500 fine in the state of Pennsylvania.
How do you beat a vandalism or mischief charge in Pennsylvania?
Another area where defense lawyers can be of service is in property damage cases. Property-related criminal charges include vandalism, shoplifting, arson, graffiti, and theft. The seriousness of your charges will depend on several factors, including:
Whether or not there were witnesses
Whether or not people were injured
Whether or not the act was premeditated
How much money the damages cost
Depending on the circumstances, there are several defenses your attorney can use, such as:
It can't be definitively proven that you caused the damage
You were provoked or acting in self-defense
It was your first offense and a non-violent crime
The damage does not cost as much as the prosecution claims
A defense attorney can fight to reduce the amount of restitution you owe and help you avoid spending time in prison for property damages.
A Lahaska Criminal Defense Attorney Who Will Fight for You
Schedule a Free Legal Consultation
When you or a loved one is facing serious criminal charges, don't hesitate to reach out for help. Understanding the legal process should not be left to an individual who is inexperienced. Get in touch with Applebaum & Associates so our criminal defense attorneys in Lahaska can ensure the best possible outcome in your case. We've helped countless clients break free of troubling criminal charges that would have seriously altered the course of their lives. With offices in Bensalem, Allentown, Doylestown, Quakertown and Philadelphia, we offer free legal consultations to help you gain clarity surrounding the details of your case.
You might also be interested in: