»

»

»

»

Criminal Defense Attorney in Fogelsville
The #1 Criminal Defense Law Firm Near Me
Skilled Attorneys serving Bucks, Lehigh, Montgomery, and Philadelphia Counties
Criminal Defense Attorney in Fogelsville Pennsylvania 18051
If you are facing criminal charges in Pennsylvania, you may be fraught with regret, anxiety, or frustration over the allegations brought against you. Hiring a criminal defense attorney in Fogelsville is a way to regain control and advocate for the best verdict possible.
Depending on the severity of the charges, you may be facing a summary, a misdemeanor, or a felony offense. Summary offenses are the most minor criminal infractions and include illegal activities such as reckless driving, loitering, and harassment. When facing a summary offense, you are tried in front of a judge rather than a full jury and the process moves more quickly than a full trial. Both misdemeanors and felonies each have 3 degrees of severity, with 1st degree being the most serious and 3rd degree being the least serious.
Applebaum & Associates is a team of criminal defense lawyers serving Fogelsville clients who are facing criminal charges in the following areas:
What are the types of traffic violations?
While traffic violations may not sound like a serious criminal offense, they can carry steep fines and major repercussions. A traffic violation can cause your license to be temporarily suspended or indefinitely revoked. Furthermore, it can tarnish your driving record and exclude you from many lucrative job opportunities. Some examples of more serious traffic offenses include leaving the scene of an accident, running a red light, and driving above the speed limit.
Reckless Driving
A reckless driving conviction in Pennsylvania can result in a minimum of $200 in fines and license suspension for 6 months. In more serious cases, you can face a maximum of 90 days in jail. If your driving is said to have caused an injury, you will face at least $1000 in fines and a minimum of 90 days in jail. In addition, a reckless driving conviction means points against your license. The exact number of points will vary by circumstance, but after 6 points your license may be suspended.
If you have been hit with a reckless driving charge in Fogelsville, you don't have to fight it alone. Legal defense can mean the difference between keeping your driving privileges and having them revoked, especially if you have many points against your license.
Speeding
Exceeding the speed limit may seem harmless, especially when few motorists are on the road. But the impact of speeding is too often deadly. Speeding has long been the cause of about one-third of traffic fatalities. In 2019, speeding was partially responsible for 26% of all car accident fatalities. For this reason, speeding is considered a criminal conviction.
The cost of a speeding ticket will depend on how far above the speed limit you were allegedly driving. Similarly, the points against your license will vary by speed. Drivers can expect to pay about $45 in Pennsylvania for violating the max speed limit of 65 mph. For each 5 miles above the speed limit you go, your speeding ticket will accrue an additional $2 fee. A Fogelsville criminal defense attorney can help you identify possible defenses, such as a true emergency, unsafe road conditions, or an officer's faulty LIDAR scanner.
Driving Under Suspension
Driving when your license is suspended can have grave consequences, especially if you are caught driving after a DUI suspension. The penalties may include several hundred dollars in fines, a longer license suspension, and even jail time. With each time you are caught driving under a suspension, the punishment grows significantly more serious.
No matter how long ago your license was suspended, it needs to be officially restored in order for you to legally drive again. If you are caught driving under a DUI suspension, you immediately face incarceration as well as fines and an extended suspension. For this reason, getting in touch with a criminal defense attorney in Fogelsville is critical to avoid spending 60-90 days in jail.
For more on Pennsylvania driving laws and fines, view Penndot's chart.
Life-changing results
Celebrating 50 years of victories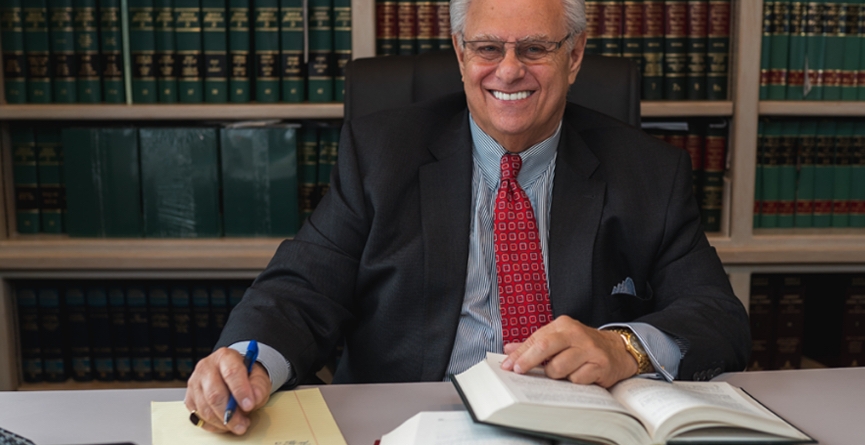 Is assault a felony?
Assault is a more serious area of the law that criminal defense attorneys handle. Whether or not an assault charge becomes a felony on your record is highly dependent upon the circumstances of the event. If your lawyer can prove that you were defending yourself or another person, the charge may be deemed less serious. Simple assault charges are considered misdemeanors. However, aggravated assault and sexual assault charges are typically considered felonies unless it can be proved in court that the event did not occur. For example, if an individual holding a grudge against you accuses you of a simple assault that did not occur.
In Pennsylvania, the seriousness of an injury can impact the severity of an individual's sentencing. For example, someone who commits aggravated assault but does not cause serious injury will face a maximum of 10 years in jail and up to $25,000 in fines. Meanwhile, someone who commits aggravated assault and does cause serious injury will face up to 20 years in jail and up to $25,000 in fines.
What is a drug lawyer called?
Criminal defense attorneys also defend clients against drug-related charges. Any drug charge, including possession and trafficking, falls under the umbrella of criminal law.
Drug cases can be challenging and intimidating, especially for those who have never been charged with a crime. There may be interrogations and attempts to get you to confess while police still have you in custody. Law enforcement uses various strategies to get as much incriminating information as possible against you and any other individuals involved in your case. However, this isn't always done in a way that respects your rights. The most important thing to remember is that you have rights. You don't need to answer any questions or agree to anything until you consult with a lawyer.
A criminal defense attorney in Fogelsville can help you build the strongest defense possible even if your case is difficult and complex. If there is strong evidence of your innocence, your lawyer may even be able to get your changes dropped. However, even if the charges against you can't be dropped, there are many litigation strategies an attorney can use to protect your rights and limit the damage done.
The Most Reliable Criminal Defense Attorneys in Fogelsville
Call us today to schedule a free legal consultation with a seasoned criminal defense attorney in Fogelsville who can answer your questions. With office locations in Bensalem, Allentown, Quakertown, Doylestown, Philadelphia, and Willow Grove, we'll make time to sit down with you and examine your case. When you are facing criminal charges of any kind, rely on Applebaum & Associates to defend you.
You might also be interested in: