»

»

»

»

Personal Injury Attorney in Royersford
Law Firm in Philadelphia, Montgomery, & Bucks County
The Best Injury Attorneys serving Allentown, Bensalem, Doylestown, Philadelphia & Quakertown
Personal Injury Attorney in Royersford Pennsylvania
19468
No one thrives in the wake of a serious accident. At best, a personal injury can be a major inconvenience, and at worst, it can turn your entire life upside down. In these circumstances, people need extra support, not only to recover but to afford their bills and make up for unpaid time off from work. Unfortunately, this financial support doesn't always come easy, especially if someone else was responsible for the event. If you are seeking a personal injury attorney in Royersford to represent your case, Applebaum & Associates is a law firm you can trust. With skillful litigation strategies, decades of experience in personal injury law, and over $80 million won in client settlements, Michael Applebaum & his associates know how to get results in the courtroom.
When should you sue for a personal injury?
There are a few key things to consider before putting your energy into a personal injury case. The first thing to determine is whether the settlement you are being offered is fair. A personal injury attorney in Royersford can help you estimate how much you are rightfully owed by gathering all current and future expenses related to the accident. If there is a significant gap between what you are offered and what you are truly owed, filing a claim may be the right move. While you may think you are receiving the maximum amount possible, it's always best to get a second opinion from a lawyer who is familiar with personal injury payouts.
The next thing to consider is who was at fault. While it is possible to recoup losses for an accident in which you were partially at fault, you'll need substantial proof that the other party was negligent and more responsible for the destruction that occurred. For example, in car accident cases, insurance companies will assign a percentage of fault to each driver. If you suspect the other party was at fault, don't assume that they or their insurance company will admit it. This is when it's best to hire a Royersford lawyer to do the dirty work for you.
Do you need a lawyer for a car accident?
To answer this question accurately, drivers must consider 3 key factors:
Was I injured?
Was I offered a fair settlement?
Does the other party have insurance?
A minor fender bender with no injuries and limited vehicle damage probably won't require any legal intervention. However, if you were hurt in an accident and the other party was distracted, impaired, or driving recklessly, it may be time to contact a Royersford accident lawyer.
Car insurance companies are notorious for using all sorts of tactics to avoid paying for injuries. For example, they may readily offer a tempting payout for your injuries hoping that you'll forget about lost wages or your reduced earning capacity for the foreseeable future. They may simply delay processing a claim in hopes that you, the victim, will forget about it and move on. Rarely do insurance adjusters consider your losses from all angles – both economic and non-economic damages.
The average person is not accustomed to working with insurance companies and may unknowingly comply with things that aren't fair. For this reason, working with a law firm is usually a good idea. A Royersford personal injury attorney can walk you through the process and negotiate with insurance companies on your behalf.
If the other party does not have insurance, your own insurance company may pay for your medical bills and auto repairs (if you pay for uninsured driver coverage). Similarly, if the other driver is underinsured, their insurance may not cover the extent of your injuries. In these instances, you have the right to file a lawsuit against them.
Applebaum & Associates handles all types of personal injury and wrongful death claims, including those involving:
Life-changing results
Celebrating 50 years of victories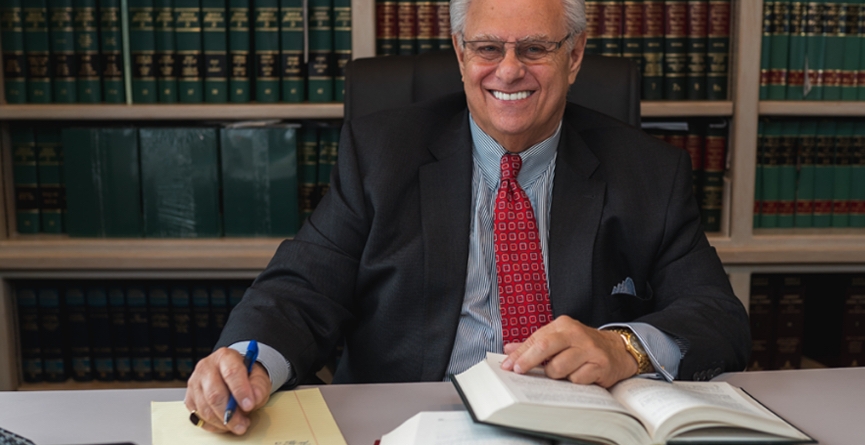 Can I sue my employer for injury?
Work-related injuries can be devastating. Not only does it threaten your personal freedom and sense of contribution, it inhibits your livelihood. When a work-related injury hurts your long-term health and safety, this is when things become even more serious.
There are many instances that may provoke you to file a Royersford injury lawsuit against your employer. Some examples include:
You were assaulted at work by an employer
Your employer failed to provide a safe work environment
Your employer hid hazardous conditions from you
You were injured by faulty equipment
Your employer does not offer workers' compensation
Whether the act was intentional or accidental, your employer is liable for any harm they cause you. In addition, employers are required by law to have injury information publicly available to their employees. This information should include what to do and who to contact in the event of an accident. In these cases, employees are not obligated to prove their employer was responsible. In the eyes of the law, the employer is expected to prove their innocence or simply pay for the injury. As long as you were not behaving irresponsibly or failing to follow company safety protocols at the time of the accident, you have every right to pursue compensation.
It is important to understand that using workers' compensation means you are typically waiving your right to sue your employer. While there are situations that allow employees to bypass workers' compensation and sue their employer in civil court, this is rare.
A Personal Injury Attorney in Royersford You Can Count On
Contact Us
If you've been in an accident that wasn't your fault, you have rights. Applebaum & Associates law firm charges no upfront fees, and our clients only pay once they receive their settlement money. This means there is no risk and no reason not to fight for your legal right to compensation after an accident.
Applebaum & Associates provide free case evaluations to those who need a professional opinion about their personal injury case. Our office locations in Doylestown, Allentown, Bensalem/Philadelphia, and Quakertown provide the perfect atmosphere to speak about your case with a qualified personal injury lawyer.
You might also be interested in: