»

»

»

»

Family Law Attorney in Coplay
Family Law Litigators Near Me
The #1 Family Lawyers serving Lehigh County
Family Law Attorney in Coplay Pennsylvania 18037
When there is bad blood between family members, it can put your entire household in a tense situation. Even worse, you may be at risk of losing your financial security or even your children. In times like these, a credible family law attorney in Coplay will know how to put your mind at ease and guide you toward the best course of action.
Applebaum & Associates is a family law firm in Coplay that has garnered hundreds of 5-star reviews from past clients. Our trial attorneys are highly experienced and prioritize your wellbeing throughout the entire process, never leaving you without answers. When your future hangs on a judge's decision, our attorneys do everything in their power to give you a fighting chance. We work within the following areas of family law:
Seeking Help from a Coplay Divorce Attorney?
If you are thinking about filing for divorce or your spouse has already done so, getting in touch with a Coplay divorce lawyer should be your next move. Even if your divorce doesn't go to court, a lawyer can help you negotiate fairly and review any paperwork before signing.
Are you entitled to your spouse's 401k in a divorce?
You may be entitled to up to half of your former spouse's 401k during a divorce, especially if you were married for at least 25 years. In the case of a longer marriage, it is typically assumed that all acquired assets belong to both spouses. This goes both ways if each partner has a 401k.
While it may be tempting to try to exclude or hide assets before your divorce proceedings, this is a very bad move. Pennsylvania law strictly prohibits spouses from any behavior that counts as hiding assets. This includes things like withdrawing or transferring large sums of money out of a bank account, lying about not having a 401k, or otherwise misleading the court about specific assets like owned properties.
Though you may be feeling fearful about the outcome of your divorce, it's best to not make any snap decisions without input from a family law attorney in Coplay. An experienced attorney can make sure you don't do anything that jeopardizes your assets during a divorce case.
Life-changing results
Celebrating 50 years of victories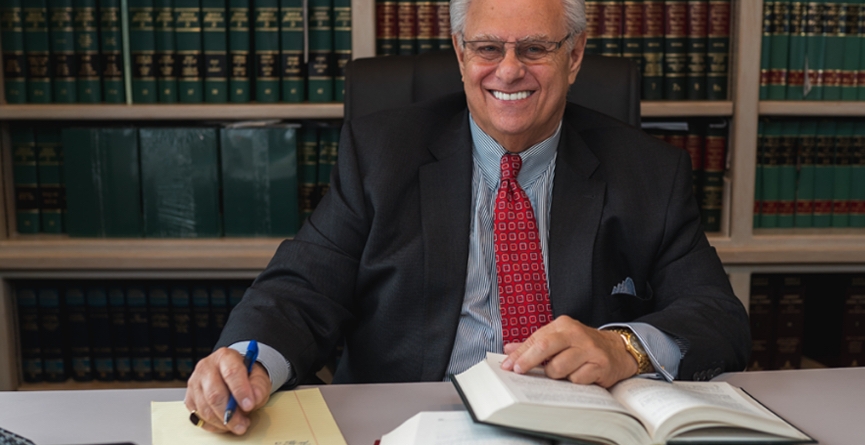 Get Support from a Coplay Child Custody Lawyer
Child custody cases can be exhausting and intense, especially if there is a major conflict between the parents. Unfortunately in these instances, ex-spouses may attempt to tarnish your reputation in court.
What can be used against you in a custody battle?
One of the most obvious factors that can be used against you in court is instigating a verbal or physical altercation with your ex-spouse. This judge will view this as a sign of incompetence and a tendency that may put your children at risk in the future.
Another thing to be aware of is what you say to others before and during your court case. It is best to keep your thoughts to yourself, as in certain situations, the people you confide in may be subpoenaed to testify against you.
If you are failing to pay child support that you owe, or you are otherwise interrupting the daily routine and wellbeing of your child, this may be held against you in court.
If you are preventing your ex-spouse from seeing your children and they have the legal right, this is heavily frowned upon by the court system. It shows that you are not willing to cooperate with the law.
Any allegations of domestic abuse, child abuse, or sexual offenses outside of the home may weigh heavily on a custody decision. However, there must be concrete evidence. This also applies to any adult who will be living with the child, such as a spouse's new partner.
Seeking Help from a Coplay Child Support Attorney?
How is child support calculated in Pennsylvania?
Pennsylvania has a specific formula and a set of principles it uses to calculate child support payments. The math can be quite complicated, which is why PA offers a child support estimator. The parent with higher income will automatically owe the parent with lower income. In each case, your salary is taken into account so you will never owe more than you can reasonably pay. Other factors that will influence the final calculation include:
Alimony payments being paid or received from previous marriages
Who pays other costs such as daycare and medical insurance
The age of the child
Whether or not each parent lives with a new partner who contributes financially
Other substantial sources of income for each parent, such as investments
How often each parents sees the child
Generally speaking, reasons for divorce may not impact child custody or child support calculations unless the child was directly harmed. For example, if one spouse committed adultery, this will likely not affect the type of custody they are granted or how much child support they owe. A Coplay child custody attorney can help you navigate the nuances in your case.
Child support calculations are highly individualistic, and these factors are merely guidelines. Other influences may be considered in special cases, such as job loss, medical conditions of the child, or extracurricular activities of the child. Most judges will yield to reasonable child support requests as long as there is substantial proof that the money is needed and the paying spouse can comfortably provide it. The Census Bureau reported that the average amount of child support paid monthly was $430.
A Skilled Family Law Attorney in Coplay
Family issues can be difficult to work through, especially if no one is looking into your case and gathering evidence. Applebaum & Associates are Coplay family law attorney who will take your case seriously. Get in touch to set up a free legal consultation.
"I had the pleasure of working with Mr. Applebaum during a very difficult time for me. He helped me get through the difficult legal issues, he was attentive, knowledgeable, and very trustworthy. This will be someone whom I will recommend to everyone I know! If you need someone to help you, Mickey is definitely the person to choose, you will not regret it!" – Gaby
You might also be interested in: