Pennsylvania Knee and Hip Cases
Malpractice Attorney Serving Bucks County, Lehigh County, Montgomery County and Philadelphia
Knee and Hip Medical Malpractice Lawyers In Pennsylvania
Get Paid. We don't get paid until you do.
Get the money you deserve – Contact Us
We won't let the insurance company push you around or stall your claim.
Two companies, Zimmer, Inc. and DePuy Orthopedics (owned by Johnson & Johnson) have been flooded with a slew of lawsuits over their defective knee and hip implant devices.
Lawsuits against Zimmer over its NexGen Knee System and Natural Knee Systems allege that these defective implant components loosen after surgery and cause a great deal of pain, swelling, loss of range of motion, loss of mobility, and other damages. The result of these defective components is that patients often must undergo a painful revision surgery. The lawsuits over Zimmer's NexGen Knee System have been consolidated into multidistrict federal court litigation in the Northern District of Illinois, while lawsuits over Zimmer's Natural Knee Systems are still being filed in federal and state courts across the country.
Lawsuits against DePuy over its ASR Hip System and Pinnacle Hip System have both reached the status of consolidation into multidistrict federal court litigation. Lawsuits over the ASR Hip System are taking place in the Northern District of Ohio, while lawsuits over the Pinnacle Hip System have been consolidated into the Northern District of Texas. These lawsuits allege that the metal-on-metal design of the implants is defective, causing great pain and adverse effects to patients with such implants. Further, like the Zimmer knee products, the defective design of the DePuy implants necessitates painful revision surgeries.
If you have undergone knee or hip replacement surgery with Zimmer or DePuy products, and you have experienced pain, suffering, swelling, loss of enjoyment of life, mental anguish, loss of mobility, decreased range of motion, and/or a revision surgery, you will have enough to deal with – let us worry about your compensation. If you are planning to undergo a revision surgery, please take steps to ensure that the defective device being removed is preserved.
Life-changing results
Celebrating 50 years of victories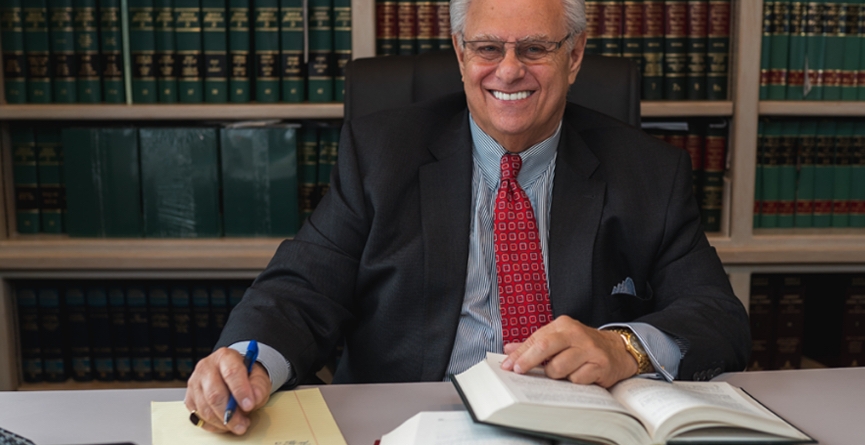 Our firm and associates have obtained over 35 Million dollars in settlements for our clients.
If you want to find out how we can help you receive the settlement you deserve for injuries suffered in car, truck or motorcycle accidents, medical malpractice, product liability, construction accidents, dog bites, or premises liability – Contact Us
If you are injured or ill from any sort of accident, work related injury, or negligence, you will have enough to deal with – let us worry about your compensation.
We may be able to help you get your medical bills paid!
Are you injured and the insurance company is not returning your calls? Call us – we can get their attention for you.
IMPORTANT! You may have the right to be reimbursed for property damage, medical expenses, lost wages, permanent injury, mental anguish, loss of life's pleasures and for your pain and suffering.
ALSO IMPORTANT! It is very important to see a doctor right away after any accident. Don't dismiss your injuries as minor. Get to a doctor as soon as possible and be guided by their advice.
CALL US IMMEDIATELY – we can help you understand what your rights are. You can not expect to get a fair settlement for your injuries and/or damages unless you know what you're entitled to?
WARNING! The following are critical guidelines after you are injured or made ill:
Don't sign any forms that are blank
Don't discuss your case with anybody except your attorney, your doctor or your own personal insurance agent
Don't ever talk to the other person's insurance company without your attorney
Don't talk to anybody who solicits you over the phone about your accident or illness
Don't ever sign any release from liability unless your lawyer approves it
Don't sign or cash any checks that may be sent to you by the insurance company with out reviewing them with an attorney – often times by signing the first check you are agreeing that the claim is settled!
CALL US TODAY – WE CAN HELP YOU GET THE SETTLEMENT YOU DESERVE!
Contact a Seasoned Malpractice Attorney
With offices in Bensalem, Allentown, Quakertown, Doylestown, Philadelphia and Willow Grove.
For a free initial consultation about an accident case in eastern Pennsylvania, contact Applebaum & Associates.