»

»

»

»

Criminal Defense Attorney in Wind Gap
The Top Criminal Defense Law Firm Near Me
Expert Law Firm serving Bucks, Lehigh, Montgomery, and Philadelphia Counties
Criminal Defense Attorney in Wind Gap Pennsylvania 18091
When you are being accused of a crime, your entire life is put on hold. You may have countless legal questions that you can't find definite answers to. Even if the allegations against you aren't the most serious, you still don't want to end up with the maximum punishment. All too often, individuals end up with the most severe sentence simply because they didn't have an aggressive criminal defense attorney in Wind Gap.
The most important thing to remember is that you have a right to a trial, even if you decide to plead guilty to the charges brought against you. Applebaum & Associates will provide you with a lawyer who has experience with the specific charges you are facing. If you're not sure where to turn for advice, our attorneys can predict the most likely outcome of your case and guide you accordingly. We serve clients who need help defending against the following criminal charges:
Can misdemeanor or felony charges be dropped?
It is possible to have a felony charge reduced to a misdemeanor or entirely dropped. However, it will require extensive evidence and aggressive legal defense to bring all of the details of your case to light.
For example, if you are facing a felony drug charge, providing law enforcement with information about dealers can get your charges reduced or even dropped. Similarly, if the police engaged in misconduct during any type of arrest, this may enable some of your charges to be dropped.
Another possible avenue for first-time offenders is the Pre-Trial Intervention Program (PTI). A common example of a PTI is the Wind Gap ARD program for first-timer offenders who are charged with a DUI. Another example is the SAM (Small Amount of Marijuana) program for those charged with possession of less than 30 grams of marijuana. PTIs provide defendants with an opportunity to avoid a standard criminal trial and instead engage in a reform program. Defendants who are admitted to the SAM program typically pay a fine and attend a class in exchange for having their criminal record expunged. A Wind Gap lawyer can work on your behalf to have you admitted into a PTI program instead of facing more serious punishments like jail time.
Unfortunately, not all defendants will be eligible for alternative programs, particularly if they are not first-time offenders and are facing felony charges for things like assault, fraud, or drug trafficking. This is when a strong legal defense team can make all the difference. If all else fails, your lawyer can negotiate a plea deal for you in which you plead guilty to some of the charges against you in exchange for having the others dropped. While the charges will still show on your record, you can avoid the harshest penalties and get your life back on track faster.
Every case is unique and must be handled according to the specific circumstances surrounding it. A Wind Gap criminal defense attorney can examine your case from all angles and determine the strongest course of action.
Life-changing results
Celebrating 50 years of victories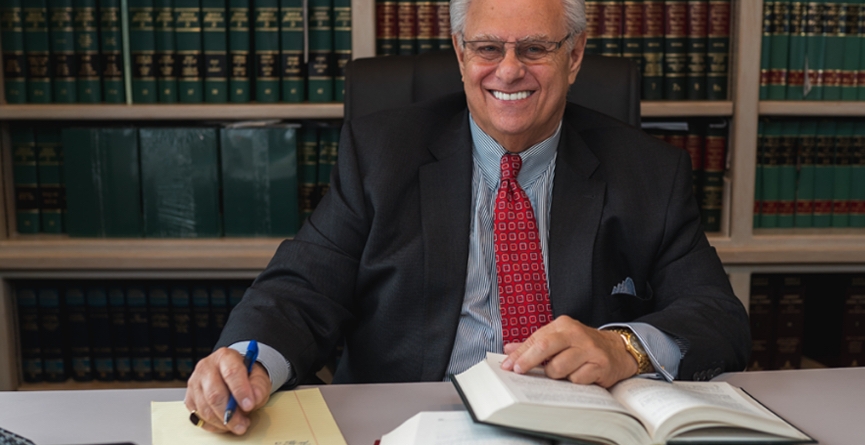 What is a traffic violation lawyer called?
Aside from misdemeanor and felony offenses, criminal defense lawyers can assist with traffic violations, which are considered summary offenses. Any traffic charge, such as speeding, reckless driving, or driving under a suspended license, falls under the umbrella of criminal law.
Traffic charges can be challenging and anxiety-inducing, especially for those who have never been charged with a crime. You may have been given several tickets without having an opportunity to explain yourself. Law enforcement officers frequently hand out traffic citations even in situations that are unfair to the driver. You may assume that there is no point in trying to defend yourself, but the most important thing to remember is that you have rights. You don't need to automatically plead guilty to a traffic violation charge until you consult with a lawyer.
A criminal defense attorney in Wind Gap can help you build the strongest defense possible even if your case is difficult and complex. If there is strong evidence of your innocence, your lawyer may even be able to get your changes dropped. However, even if the charges against you can't be dropped, there are many litigation strategies an attorney can use to protect your rights and limit the damage done.
Do you need an attorney for a DUI charge?
DUIs are one of the most common charges criminal defense lawyers see in their practice. Contrary to how it may seem, a DUI charge does not have to ruin your life or your reputation. Even if convicted, a first-time DUI offense can be expunged from your record in Pennsylvania after completing the ARD program.
Hiring a DUI attorney in Wind Gap is optional, but not doing so is a risk. With so much on the line, including your freedom to drive and even future job opportunities, you don't want to leave the outcome of a DUI case to chance.
It's best not to plead guilty until you've spoken with a criminal defense attorney in Wind Gap. There are many reasons for this. For example, if it is your first offense, you are under 21, and your BAC was in the lowest tier, you may be able to have your charges reduced from a misdemeanor to an infraction. Similarly, if it is not your first DUI, a lawyer can help you avoid jail time and other harsher penalties like house arrest or an ankle bracelet.
An attorney knows the ins and outs of the law and can assess your case and find the best possible litigation strategy. If you are seeking an attorney with over 40 years of experience in DUI cases, Michael Applebaum defends clients who have been charged with:
1st, 2nd, and 3rd offense DUI
Underage DUI (drivers under 21)
DUI drugs
CDL DUI (truckers/commercial vehicle operators)
Our Wind Gap Criminal Defense Attorneys are On Your Side
Serving Bucks County, Montgomery County, Lehigh Valley, Northampton, & Philadelphia
With more than 40 years of experience in the courtroom, Michael Applebaum has continuously been named one of the best criminal defense attorneys in Wind Gap by his clients. With a people-first attitude, Applebaum & Associates is a law firm that provides extensive support and rigorous defense. Contact us today to schedule a free legal consultation from one of our offices in Allentown, Doylestown, Bensalem, Philadelphia or Quakertown.
You might also be interested in: