Pennsylvania Whiplash Cases
Auto Accident Attorney Serving Bucks County, Lehigh County, Montgomery County and Philadelphia
Whiplash Lawyers In Pennsylvania
Get Paid. We don't get paid until you do.
Get the money you deserve – Contact Us
According to WebMD, Whiplash, also called neck sprain or neck strain, is injury to the neck. Whiplash is characterized by a collection of symptoms that occur following damage to the neck. In whiplash, the intervertebral joints (located between vertebrae), discs, and ligaments, cervical muscles, and nerve roots may become damaged.
What Causes Whiplash?
Whiplash is caused by an abrupt jerking motion of the head, either backward or forward, and often occurs as a result of a car accident.
What Are the Symptoms of Whiplash?
Symptoms of whiplash may be delayed for 24 hours or more after the initial trauma. However, people who experience whiplash may develop one or more of the following symptoms, usually within the first few days after the injury.
Neck pain and stiffness
Headaches
Pain in the shoulder or between the shoulder blades
Low back pain
Pain or numbness in the arm and/or hand
Dizziness
Ringing in the ears or blurred vision
Difficulty concentrating or remembering
Irritability, sleep disturbances, fatigue
Life-changing results
Celebrating 50 years of victories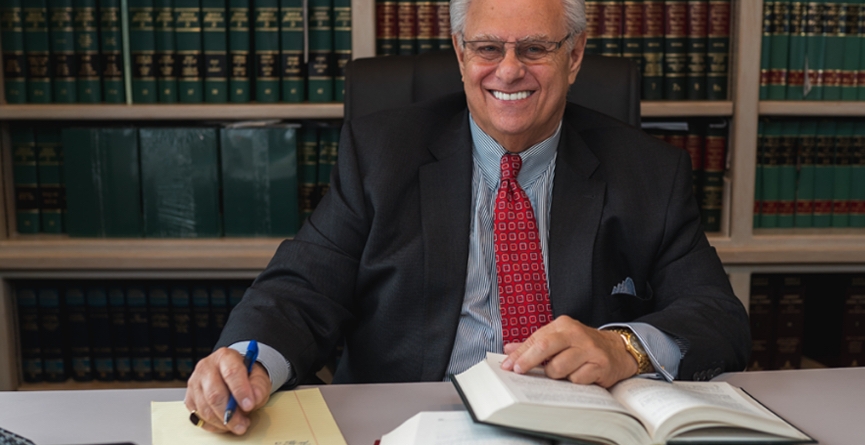 Contact Us
If you are injured or ill from any sort of accident, work related injury, or negligence, you will have enough to deal with – let us worry about your compensation.
We may be able to help you get your medical bills paid!
Are you injured and the insurance company is not returning your calls? Call us – we can get their attention for you.
IMPORTANT! You may have the right to be reimbursed for property damage, medical expenses, lost wages, permanent injury, mental anguish, loss of life's pleasures and for your pain and suffering.
ALSO IMPORTANT! It is very important to see a doctor right away after any accident. Don't dismiss your injuries as minor. Get to a doctor as soon as possible and be guided by their advice.
CALL US IMMEDIATELY – we can help you understand what your rights are. You can not expect to get a fair settlement for your injuries and/or damages unless you know what you're entitled to?
WARNING! The following are critical guidelines after you are injured or made ill:
Don't sign any forms that are blank
Don't discuss your case with anybody except your attorney, your doctor or your own personal insurance agent
Don't ever talk to the other person's insurance company without your attorney
Don't talk to anybody who solicits you over the phone about your accident or illness
Don't ever sign any release from liability unless your lawyer approves it
Don't sign or cash any checks that may be sent to you by the insurance company with out reviewing them with an attorney – often times by signing the first check you are agreeing that the claim is settled!
CALL US TODAY – WE CAN HELP YOU GET THE SETTLEMENT YOU DESERVE!
Contact a Seasoned Auto Accident Attorney
With offices in Bensalem, Allentown, Quakertown, Doylestown, Philadelphia and Willow Grove.
For a free initial consultation about your auto accident case in eastern Pennsylvania, contact Applebaum & Associates.