»

»

»

»

Family Law Attorney in Tatamy
Family Law Litigators Near Me
The Best Family Lawyers serving Northampton
Family Law Attorney in Tatamy Pennsylvania 18045
Whether you're going through a divorce, a custody battle, or any type of family dispute, it can weigh heavily on your heart. Most people in these circumstances just want to come to a conclusion as soon as possible so they can move on. Fortunately, a thoughtful and experienced family law attorney in Tatamy can help you do just that.
Applebaum & Associates is a family law firm in Tatamy with hundreds of family law cases under its belt. Our experienced courtroom attorneys prioritize the final outcome of your case as well as your peace of mind throughout the process. When the fate of your future rests in the hands of a judge, we do everything we can to make sure the right decision is made. Our attorneys provide legal representation in the following areas of family law:
Do You Need a Tatamy Divorce Attorney?
Divorces can be incredibly taxing on both partners, especially when there is significant conflict. If any complicating factors like adultery or domestic violence are involved, a divorce becomes even more painful.
How long does the divorce process take?
An uncontested divorce in which both spouses agree upon the terms will usually take between one and three months. In no-fault divorce cases, one party must simply file a divorce application and the divorce will be processed on the grounds of incompatibility or irreconcilable differences.
A contested divorce means there is conflict surrounding the divorce terms, and it must be settled in court. These divorces can stretch on much longer, typically taking one or two years to finalize. If your spouse does not agree to a divorce, it's possible to be granted one without their full participation. It is considered a default divorce if one partner doesn't respond or appear in court.
If you are in the process of an uncontested divorce that you do not expect to go to court, it's best to have a family law attorney in Tatamy look over all paperwork before signing anything. This will ensure there are no loopholes or unfair clauses that negatively affect you down the road.
If you are in the process of a contested divorce, you can learn more at your initial legal consultation. This is where you will share all the information pertaining to the divorce with your attorney. Your attorney will provide a general game plan and let you know what strategy makes the most sense in your circumstances. Your attorney will need you to provide various bits of information throughout the case and will keep in touch with you to provide updates. Your ex-spouse's lawyer may hold a deposition, which you will need to attend. Each of these steps will be explained by a Tatamy divorce lawyer when the time comes.
Life-changing results
Celebrating 50 years of victories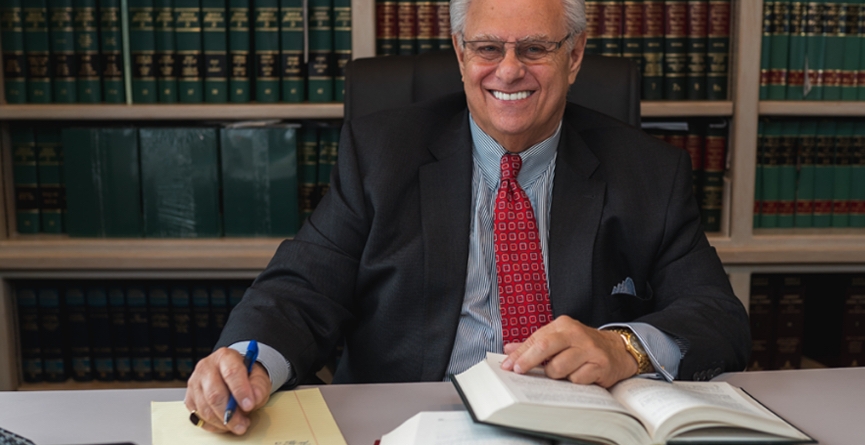 Rely on a Skilled Tatamy Child Custody Lawyer
Child custody cases can bring out the worst in parents, especially when they feel their relationship with their child is on the line. In these situations, it's important to avoid any desperate or confrontational actions that could be used against you in court.
How do you prove the best interest of the child?
The best way to prepare for a child custody case is to be in tune with and attending to your child's true needs. Divorces weigh heavily on children, and communicating openly with your children during the process will make all the difference. Keep track of your child's schedule, their education, extracurricular activities, any health conditions, and the costs associated with these. The more organized you are, the easier it will be for a judge to discern that you are a competent parent. A Tatamy family law attorney can help you identify what paperwork or other evidence would strengthen your case and reveal the best interests of your child.
Other ways you can show that you are in tune with your children's best interests are:
Have close friends or family testify on your behalf
Take care of your own health and wellbeing
Have a safe, clean, and permanent home
Be civil toward the other parent
Know what your child's living preferences are
Do not allow anyone in your home with a criminal record
Rely on a Skilled Tatamy Alimony Lawyer
During a difficult divorce, you may be wondering how you'll make ends meet, or if the assets you worked hard for will be taken from you. In Pennsylvania, judges decide on alimony payments on a case-by-case basis, which means your unique circumstances matter. A Tatamy alimony attorney will help you:
Make sure you are not being taken advantage of
Understand the different types of alimony (spousal support, alimony pendente lite, and ongoing alimony)
Understand the tax implications of alimony
File alimony and divorce paperwork
Calculate and negotiate a fair amount
Help you file a lawsuit if your ex-spouse refuses to pay
Marital misconduct may impact whether or not a dependent spouse is eligible for alimony. For example, if there is sufficient evidence of infidelity, abuse, or drug and alcohol addiction, this may hinder one's chances of receiving alimony.
Alimony is paid when one partner is temporarily unable to provide for their basic financial needs and the other partner is financially stable. If you are ordered to pay or receive long-term alimony, this may be terminated if the receiving partner remarries or moves in with a new partner.
A Results-Driven Family Law Attorney in Tatamy
When you're going through a hard time, Applebaum & Associates will adamantly focus on getting you the best results. We've worked countless family law cases, and we'll do everything we can to help you win yours. Contact one of our offices today and schedule a free legal consultation to get started.
"I can honestly say that Applebaum & Associates are the best of the best! Mickey Applebaum is a miracle worker! Not only did he fight tooth and nail during court, he also fought after court for me. He made the process look so easy (which it wasn't) and put my mind at ease throughout all of it." – Kim
You might also be interested in: