»

»

»

»

Personal Injury Attorney in Coopersburg
The Most Trusted Lawyers serving Philadelphia, Bucks, & Montgomery County
Law Offices in Allentown, Bensalem, Doylestown, Philadelphia & Quakertown
Personal Injury Attorney in Coopersburg Pennsylvania 18036
If you've been injured in an accident, you may feel like your personal rights have been stolen. Not being fairly compensated for the accident only adds insult to injury. Those who sustain injuries as a result of another party's negligence often need legal intervention to get justice. The other party's attorneys or their insurance company may be pushing to reduce your settlement to less than what it should be. With more than $80 million in client settlements, Applebaum & Associates are Coopersburg personal injury attorneys who will make sure you get the money you deserve.
What kind of cases do Coopersburg injury lawyers handle?
If you were injured in any of the following ways, you may file a claim against the offending party to recoup your losses, account for lost wages, or pay for future medical expenses:
car or truck accidents
motorcycle accidents
public transit accidents
slip and fall accidents
dog bites
traumatic brain injuries
spinal cord injuries
medical malpractice
work-related injuries
defective products
wrongful death
A Coopersburg lawyer can answer any questions you have about your case, provide clarity around various laws, and give you their professional opinion. With decades of experience in personal injury law, an experienced lawyer can help you determine the strength of your case and how much financial compensation you can fight for.
Once you have decided to file a claim, your lawyer will walk you through all subsequent legal steps. A demand letter will be sent first to notify the insurance company or other entity of your request. This is the first action taken toward resolving the dispute. The party that receives the demand letter should respond within 30 days to avoid legal and financial repercussions. A Coopersburg personal injury attorney can explain these steps in more detail and represent your case if it goes to court.
What percent do lawyers take from a settlement?
Most injury law firms operate on a contingency fee. This simply means that your lawyer doesn't get paid until you are awarded a settlement. If you are not awarded a settlement, you are exempt from paying legal fees. This percentage is typically around 33% or as much as 40%. Most law firms will have rates that fall within this range. It's important to carefully review the contingency agreement before signing. Once this is signed, you will owe this percentage at the end of your case.
After you win a settlement, it is common practice for the money to be sent to the address of your Coopersburg personal injury attorney. They will take their percentage and give you the rest of your settlement, as agreed upon at the beginning of your time working together.
At Applebaum & Associates, our attorneys charge zero fees until after a client has received their settlement. With no financial risk to you, there is no reason not to push for the settlement you deserve after an accident.
Applebaum & Associates handles all types of personal injury and wrongful death claims, including those involving:
Life-changing results
Celebrating 50 years of victories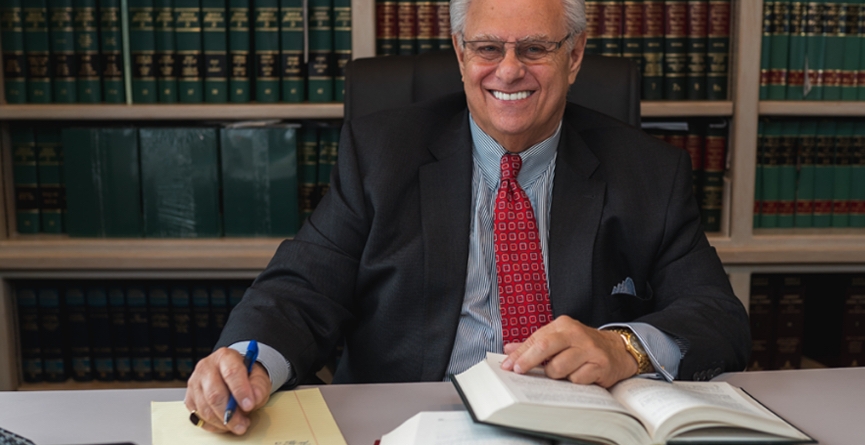 What evidence is needed for a personal injury claim?
As you move forward in your case, you may wonder if you have enough evidence to prove that the other party caused your injury. This is why it is crucial to save any documentation that may be used as proof.
Some examples of valuable evidence include:
Medical bills and receipts
Photos or videos that support your case
Police reports or other incident reports
Witness statements
Insurance forms
Evidence of lost wages
Footage from traffic cameras
While some of these pieces of evidence are harder to obtain than others, not all of them are needed. Collect all the evidence you do have and make copies. This can be done by simply scanning and keeping digital copies of each document to ensure nothing gets lost.
Medical information is a critical component in any personal injury case. This is why it's important to seek medical attention immediately after an accident and keep in touch with your doctor. If you are not able to provide medical paperwork or only see a doctor after talking with your lawyer, it will be harder to prove your case in a courtroom. Medical professionals can explain injuries in more detail and provide additional documents to validate your story. Simply having your doctor involved in your case can be an immensely helpful factor.
What is Duty of Care?
A personal injury attorney in Coopersburg can help you determine whether the opposing party breached Duty of Care. Duty of Care is a legal statute that states that all entities must take reasonable action to prevent harm to others. What is reasonable will vary from situation to situation.
For example, a team of supermarket workers who fail to clean up a spill has technically breached Duty of Care. Though it was likely unintentional, the business is still liable for any injuries that occur as a result of the spill. In regards to a vehicle accident, the party at fault is the one who was driving least carefully at the time of the accident. This applies to all types of vehicle accidents including cars, trucks, motorcycles, and busses.
Duty of Care applies to individuals and entities in all situations and is not something you can opt out of. For example, businesses and corporations have an obligation to not harm anyone with their products. Health professionals have an obligation not to engage in risky and unnecessary procedures of care toward patients. Employers have an obligation to keep their employees safe and healthy. Thus in many instances, this statute may be factored in during a personal injury case.
Let a Coopersburg Personal Injury Attorney Help
Get in Touch
If you have questions about your case, our seasoned attorneys at Applebaum & Associates can answer any questions you have. With free case evaluations offered at our offices in Bensalem/Philadelphia, Quakertown, Doylestown, and Allentown, we'll help you determine how to best approach your case. If you are considering filing a lawsuit for a personal injury, our Coopersburg law firm will help you defend your rights and get the financial settlement you need.
You might also be interested in: