»

»

»

»

Criminal Defense Attorney in Lafayette Hill
The #1 Criminal Defense Attorneys Near Me
Experienced Lawyers serving Bucks, Lehigh, Montgomery, and Philadelphia Counties
Criminal Defense Attorney in Lafayette Hill Pennsylvania 19444
A criminal charge can weigh on your mind, destroy your reputation, and even threaten your job security. You may be unsure how to defend yourself in a court case or worried that your side of the story won't be told. For this reason, it's crucial to seek the counsel of a criminal defense attorney in Lafayette Hill. With the proper legal defense, you can ensure that every opportunity will be taken to defend your rights and push for justice.
Applebaum & Associates is a criminal defense law firm serving Lafayette Hill and the surrounding areas. With more than 40 years of experience, our attorneys have honed their litigation skills to fight for fair outcomes for our clients. No matter how serious the charge, Michael Applebaum will make sure you have a chance of getting it reduced or even dismissed.
We help clients who are facing criminal charges in the following areas:
What are the three types of assault?
Thousands of assault charges are filed in the Philadelphia area each year, and criminal defense lawyers typically handle them. Assault charges are no joke and can quickly alter the course of your future. These criminal charges may result in jail time or fines and may be considered a misdemeanor or a felony depending on the severity of the crime.
Simple Assault
Simple assault is considered an attempt to cause bodily injury to another person. Examples of simple assault include hitting someone, threatening someone with violence, and attempting to hurt someone even if you are thwarted. A simple assault charge assumes that you acted intentionally and recklessly to cause bodily harm to another person. Thus a Lafayette Hill criminal defense attorney may help you prove that your actions were accidental or in self-defense.
One element of Pennsylvania law that may be relevant to your assault charge is Provocation Defense. If the other party involved provoked you to attack or threaten them, this is something that can be used against them in court. Rather than an assault being viewed as a pure attack, Provocation Defense shows that there was a dispute between two parties. In the eyes of the law, this means responsibility for the conflict must be shared. If you've been charged with simple assault, it is critical to work with a criminal defense attorney in Lafayette Hill to avoid jail time.
Aggravated Assault
Aggravated assault is considered an attempt to cause serious injury to another person, which may include the use of a deadly weapon. Examples of aggravated assault include hitting someone with a weapon or dangerous object, pointing a gun at someone, or shooting someone. With aggravated assault, there is an assumed intent to inflict a serious injury, whereas this may not be the case with simple assault.
An aggravated assault is not something to be taken lightly. If convicted, you may face jail time and end up with a permanent felony on your record. This will appear on background checks and will bar you from certain jobs in the future.
Sexual Assault
Sexual assault is considered any sexual act taken without the consent of the other person. Examples of sexual assault include rape, sexual abuse of a child, sexual violence between partners, or sexual coercion. While sexual harassment may be legally punishable in the context of a workplace situation, it is not considered a form of assault. Individuals may also be charged with sexual assault if they engaged in sexual behavior with a minor. A sexual assault charge will be ranked by 1st, 2nd, and 3rd degree based on the seriousness of the act and the age of the victim.
If you are facing serious charges, a criminal defense attorney in Lafayette Hill can provide the legal representation you need.
Life-changing results
Celebrating 50 years of victories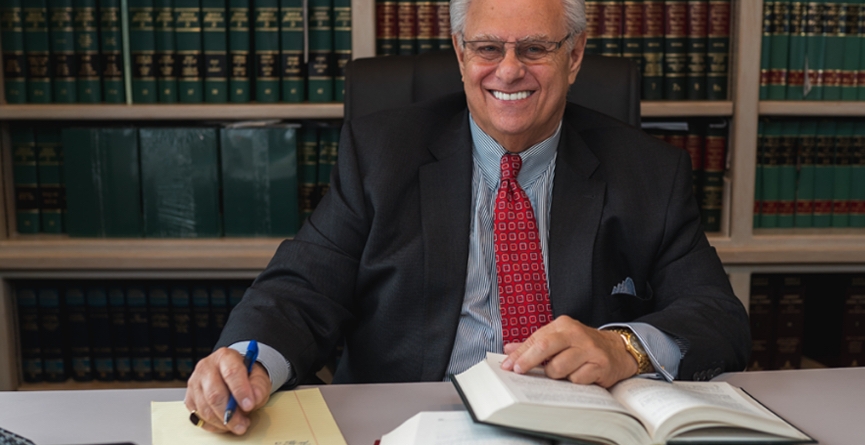 Do first time drug offenders go to jail?
In addition to assault cases, criminal defense lawyers handle all drug-related cases. There is no surefire way to know whether you'll do jail time for a first-time drug offense. Every case is unique. However, Lafayette Hill criminal defense attorneys regularly help first-time drug offenders avoid jail time and instead receive lesser penalties such as probation and a fine.
First-time offenders in Pennsylvania who are charged with simple possession face a maximum of one year in prison. Second-time offenders of the same crime may face up to 3 years and heavier fines. If your drug charge is more serious than simple possession, these timeframes may be even longer. First-time offenders who are under 18 may be sent to a rehabilitation program and are not typically charged as adults. If you were accused of selling to a minor, this will intensify the penalties you face.
Just because these are the standard penalties doesn't mean you will definitely face them. Your legal defense will use every opportunity to defend your rights and convince the judge to throw out any evidence that is questionable.
Is it worth fighting a speeding ticket in court?
Though less serious, some traffic violations fall under the umbrella of criminal law. It is absolutely worth fighting a speeding ticket to avoid points against your license. One speeding ticket can take as many as 5 points against your license, and 6 points yields a license suspension.
If you are accused of driving 10 miles above the speed limit, this is typically a 2-point speeding violation. However, if you are going well over the speed limit (26+ mph), this may count as a 5-point violation. Thus if you already have points against your license, you may be facing an automatic suspension.
Fortunately, you can contest a speeding ticket. However, doing so alone can be intimidating and yield poor results, especially if you have no legal experience. A Lafayette Hill lawyer can aggressively defend you and give you the best shot at keeping your license and avoiding fines and jail time. Be sure to keep your speeding ticket and review it to see if all the details are correct.
A Lafayette Hill Criminal Defense Attorney You Can Count On
Don't get discouraged if you or a family member is facing a criminal case in Lafayette Hill. Get in touch with Applebaum & Associates to schedule a free legal consultation at one of our offices in Doylestown, Philadelphia, Bensalem, Allentown, Quakertown, or Willow Grove. The sooner you seek legal advice, the sooner you can begin shaping the outcome of your court case.
You might also be interested in: