»

»

»

»

Personal Injury Attorney in Buckingham
Injury Attorneys serving Philadelphia, Bucks, & Montgomery County
Legal Offices in Bensalem, Allentown, Doylestown, Philadelphia & Quakertown
Personal Injury Attorney in Buckingham Pennsylvania 18938
No one anticipates getting into a physical accident, but it happens to thousands of people every day. Despite the fact that you may be reeling in the aftermath of an injury, life goes on. Bills still need to be paid, and everyday tasks still need to be handled. However, you may not have the assistance you need to get everything done, especially if you've been denied a fair amount of money for your injuries. If you are considering hiring a personal injury attorney in Buckingham, Applebaum & Associates provide legal representation you can trust. Combining exceptional litigation skills with decades of experience, Michael Applebaum is one of the most reliable lawyers in Buckingham.
What are examples of personal injuries?
If you've been hurt in an accident that wasn't your fault, you may wonder if you are eligible to file a personal injury claim. The answer is likely yes. If you believe another person or entity is responsible for your injury and you've struggled physically, emotionally, or financially as a result, you are eligible to file a claim.
The following examples count as personal injuries that may be taken to court:
You were injured in a car, truck, or motorcycle accident
You were injured in a public transit accident
You were injured in a slip and fall accident
You were injured from a dog bite
You sustained a traumatic brain injury
You sustained a spinal cord injury
You were a victim of medical malpractice
You were injured at work or as a result of your occupation
You were injured by a defective product
Your family member was a victim of wrongful death
A Buckingham personal injury attorney can help you find out if you have a case, and if so, how to navigate it. As you prepare to file a claim, it's important to save any documents, photo evidence, witness accounts, or insurance information that will support your case. The more details you have, the easier it will be for a Buckingham accident lawyer to win your case.
What do personal injury claims cover?
It's possible that your injury has impacted many areas of your life including health, finances, and emotional wellbeing. The law takes this into account and allows victims to fight for compensation in any of these areas.
Personal injury claims may cover:
Lost wages
Medical bills
Rehabilitation
Medications
Pain & suffering
Trauma
These are just a few examples as every personal injury claim is unique. Both individuals and entities such as businesses have a legal obligation to prevent harm to others. If there is substantial proof that another's negligence caused your injury and the subsequent expenses or losses that came with it, you may be entitled to a settlement.
It's also important to understand the difference between the terms 'bodily injury' and 'personal injury.' These are sometimes used interchangeably, but they are legally different. Bodily injury refers to physical damages covered by your insurance company. You'll often hear the term 'bodily injury' in relation to car insurance coverage after a serious accident. The limits of your personal coverage can be found by reviewing your insurance paperwork. Depending on your policy and who was at fault in the accident, this amount may also cover the injuries of others.
The term 'personal injury' refers to the claim you file independently with the help of your attorney. Unlike bodily injury coverage, personal injury claims cover more than the immediately physical injuries that result from the accident. They may cover losses from any of the factors mentioned above, such as time off work.
If you find that an insurance adjuster offers a settlement amount that does not address the full extent of the damage, you don't have to accept it. Filing a separate claim with a Buckingham personal injury attorney will ensure the true extent of your losses is acknowledged.
Applebaum & Associates handles all types of personal injury and wrongful death claims, including those involving:
Life-changing results
Celebrating 50 years of victories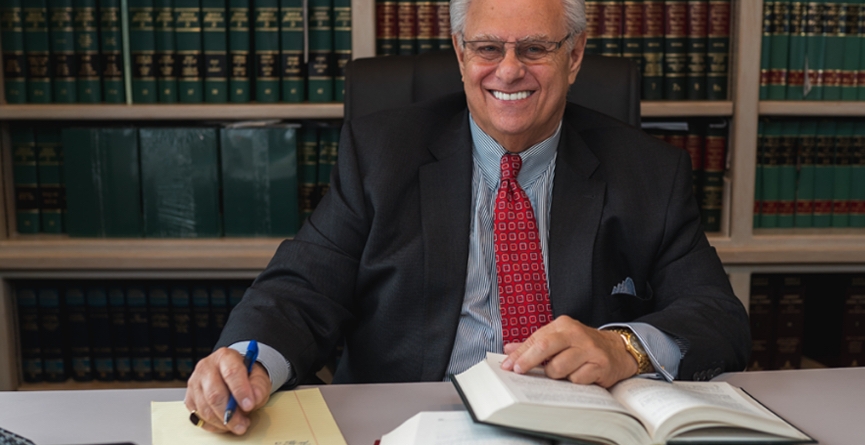 Is it worth it to get a lawyer for a car accident?
If you were in a serious accident that resulted in vehicle damages and bodily injuries, talking with an attorney is a safe choice. Consulting with a car accident attorney in Buckingham doesn't mean your case has to go to trial. An attorney can make sure you're not being cheated and that you don't end up paying for things you shouldn't have to. If you were seriously injured, working with your doctor in tandem with an attorney can help you estimate the long-term medical costs. An attorney can also help you distinguish between economic and non-economic damages. Non-economic damages may include emotional distress, inconveniences, or other losses associated with the accident.
Even if your case doesn't go to court, a personal injury attorney in Buckingham can communicate with insurance companies on your behalf. This is especially valuable as the other party's insurance company may push you to say things that are incriminating. Even a slightly misworded statement can hurt your case. Whether the accident was your fault or not, the insurance company can reduce their payout if they can convince you to admit fault.
A Personal Injury Attorney in Buckingham You Can Trust
For more than 40 years, Michael Applebaum has fought for justice for Philadelphia-area clients. His extensive experience in personal injury cases and people-first approach has earned him a title as one of the most skillful attorneys in the area. Applebaum & Associates provides vigorous legal defense and pushes for the maximum compensation for your losses and injuries.
Schedule a Free Case Evaluation
Applebaum & Associates law firm offers free case evaluations so you can know for sure you're making the right legal decision in regards to your case. Our law firm charges no fees until clients receive their settlement. This means there are no upfront charges and no risk to you as the victim of an injury. With offices in Quakertown, Doylestown, Bensalem/Philadelphia, and Allentown, our attorneys will speak with you one-on-one & fight for the settlement you are owed.
You might also be interested in: