Attorney for Criminal Defense, Personal Injury, & Family Law
Law Firm serving Philadelphia, Bucks, Montgomery, Lehigh, & Northampton County
The Best Criminal Defense Attorney in Pennsylvania
Michael H. Applebaum is an exceptional attorney with 50 years of experience serving Philadelphia and the surrounding counties. Having worked as a Pennsylvania criminal defense attorney for decades, Applebaum & Associates brings professionalism, extensive expertise, and practical care to each and every case.
Traffic Violations
One estimate showed that roughly 3,796 traffic tickets are issued in Pennsylvania in a given year. Speeding is the most common moving violation followed by failure to obey traffic lights and driving without an inspection. While you may be an otherwise law-abiding citizen, these offenses can carry serious consequences such as license revocation if enough points are issued against your license.
DUI
DUIs are among the most common criminal charges filed against residents in Pennsylvania. Many factors will contribute to the outcome of a DUI case. For example, if it was a first offense DUI, if the driver was underage, if someone was killed as a result, or if the driver was operating a commercial vehicle, all of these elements will factor into the final verdict.
Drug Crimes
Along with DUIs, drug possession is one of the most common charges in Philadelphia and the surrounding counties. The severity of a drug crime will depend on the substance itself, the amount possessed, and whether or not prosecution believes there was an intent to distribute.
Juvenile Crimes
Criminal charges against those under 18 are processed in the same court system that handles adult cases. The difference typically lies in the outcome of these cases. Rather than facing serious repercussions like jail time, juveniles are typically given fines, community service, probation, or entrance into the juvenile correctional facility in their county. A juvenile criminal defense attorney in Pennsylvania can help young adults get back on the right track.
Property Crimes
Property crimes involve any action taken to steal, damage, or trespass on private property. When less damage is incurred, such as a minor vandalism case, the charge may be a summary offense or misdemeanor. When more damage is incurred, such as a major arson case, the crime is considered a felony and carries a heftier sentence.
White Collar Crimes
Deceitful or fraudulent activities committed by a business or government entity are considered white collar crimes. This includes insurance fraud, identity theft, embezzlement, and forgery, among other charges. A criminal defense attorney in Pennsylvania can help you get clear on the charges against you and decide how to fight them.
Sex Crimes
Sex crimes carry serious consequences and a stigma that can follow perpetrators for a lifetime. Sex charges include anything from sexual assault to child pornography and rape. The seriousness of the circumstances will determine whether a charge is a first, second, or third degree misdemeanor or felony.
Violent Crime
Violent criminal charges carry some of the most serious consequences from jail time to being barred from certain types of employment. Sentencing is largely dependent on the seriousness of a crime. Anything from a fist fight to a murder charge is considered violent crime.
Hire a Pennsylvania Personal Injury Attorney
Applebaum & Associates provides confident legal representation from the top personal injury attorney in Pennsylvania. If you've been physically hurt by no fault of your own, our accident law firm has your back.
Auto Accident
Car accidents happen far more frequently than we'd like, especially in heavily populated areas like downtown Philadelphia. An accident may occur while you are driving or walking down the street, or while you are riding a motorcycle or SEPTA bus. If the insurance companies involved are not willing to pay a fair settlement, it may be best to hire a personal injury attorney in Pennsylvania.
Medical Malpractice
While we may want to believe that medical professionals are infallible, this is unfortunately not the case. Many of our clients have been victims of medical malpractice, suffering knee injuries, hip injuries, or other damages from medications and surgeries.
Premises Liability
When an injury occurs on someone's property, the injury may be considered that individual's responsibility. The law around premises liability is not cut and dry, and many different factors play into who can be held responsible for an injury.
Work-related Injury
Getting hurt at work can affect your physical and mental health and threaten your livelihood. If you were hurt while using machinery, doing construction work, or performing any other duties at work, you may be eligible for compensation.
Wrongful Death
The most devastating personal injury is one in which the victim does not recover. A Pennsylvania personal injury attorney can help families get closure and receive compensation to create more financial stability. When someone's life is taken from them, the responsible party must be held accountable for the accident.
Catastrophic Injury
Most commonly, a catastrophic injury is an injury that seriously impacts the brain or spinal cord. However, it can also include serious burns or an injury that resulted in amputation. Clearly, these accidents are life-altering and may even affect your ability to keep your job and maintain an income.
Life-changing results
Celebrating 50 years of victories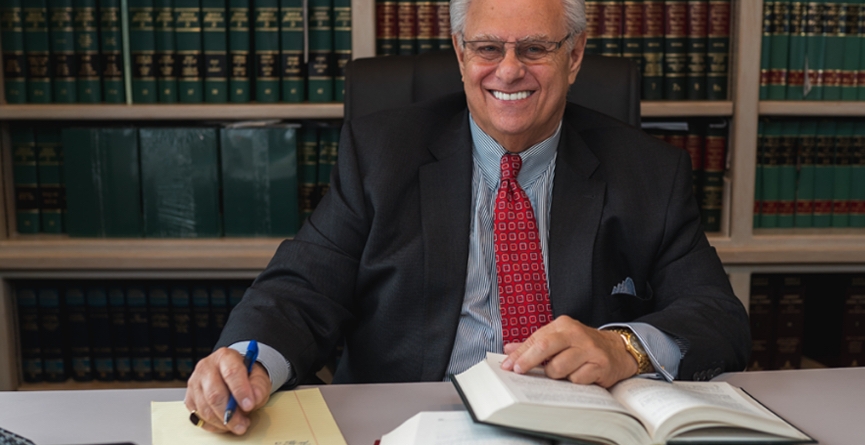 The Top Family Attorney in Pennsylvania
Michael Applebaum is a skilled Pennsylvania family attorney who can help you sort out conflicts and secure the outcome you need to move forward.
Divorce
Divorces and marriage annulments can be stressful and time-consuming, distracting from your day-to-day life and your sense of contentment. In PA, divorces are evaluated on a case-by-case basis, which means the unique circumstances of your divorce will factor into the decision a judge makes.
Child Custody
All too often in child custody cases, the stakes are high and parents are deeply upset by the judge's ruling. A skilled child custody attorney can help you build a strong case and demonstrate your competence as a parent.
Child Support
Child support can be a critical component that factors into a child's quality of life and wellbeing. Unfortunately, child support often goes unpaid in the US and families are often torn apart by financial conflict. With the help of Pennsylvania family attorneys and mediators, parents can negotiate issues surrounding their divorce and the care of their children in a safe and fair setting.
Alimony
When one party in a divorce may be rendered financially unstable as a result of the separation, alimony payments may come into play. There are 3 different types of alimony in our state, and a Pennsylvania family attorney can help you protect your assets and push for a fair ruling in court.
An Attorney You Can Depend On
Known for his professional demeanor and heartfelt care for his clients, Attorney Applebaum knows what it takes to win a case and stops at nothing to defend your rights. As a skilled litigator, he has spearheaded hundreds of criminal, injury, and family cases extracting the most important details and asking the questions that matter.
Whether you need to clear your name of false allegations, gain financial stability after an accident, or protect yourself and your children, Michael Applebaum has secured countless clients with these results over the past 50 years as a trial lawyer.
If you're ready to get your life back on track and put legal issues behind you, Applebaum & Associates will help you get there. Call to schedule a free consultation at one of our offices in Bensalem/Philadelphia, Doylestown, Allentown, or Quakertown.