»

»

»

»

Criminal Defense Attorney in Avenue of the Arts
The Best Criminal Defense Lawyers Near Me
Expert Lawyers serving Bucks, Lehigh, Montgomery, and Philadelphia Counties
Criminal Defense Attorney in Avenue of the Arts Pennsylvania 19110
A criminal charge on your record is a nightmare for most people, especially if it is your first offense. You may feel weighed down with anxiety wondering what to do about your upcoming court case. Thankfully, there's no need to tackle the entire problem on your own. Learning about the law in your state and partnering with a criminal defense attorney in Avenue of the Arts is the first step to getting the best possible results in your court case.
Applebaum & Associates is a criminal defense law firm serving Avenue of the Arts and the surrounding area. With decades of trial experience defending the rights of clients in many different situations, our attorneys know what it takes to secure the best possible outcome in the courtroom. Whether you've been accused of a DUI, drug crime, traffic violation, or any other criminal charge, we'll work with you to make sure your personal rights are defended.
We help clients who are facing criminal charges in the following areas:
The Role of a Criminal Defense Lawyer
Whether you are facing a summary offense speeding ticket, a felony assault charge, or anything in between, a criminal defense lawyer can play a vital role. A lawyer will provide the following services:
Researching the facts of your case
Gathering evidence and information
Investigate the charges brought against you
Negotiate a better deal with prosecutors
Exploit any weaknesses in the prosecution's case against you
In the best case scenario, a defense lawyer may be able to get the charges against you dropped. For example, if you are charged with shoplifting but security evidence shows that you were not the culprit. In other instances, a defense lawyer may be able to get the charges against you significantly reduced. For example, if you are a first-time offender charged with forgery, you may be able to receive probation instead of jail time.
Life-changing results
Celebrating 50 years of victories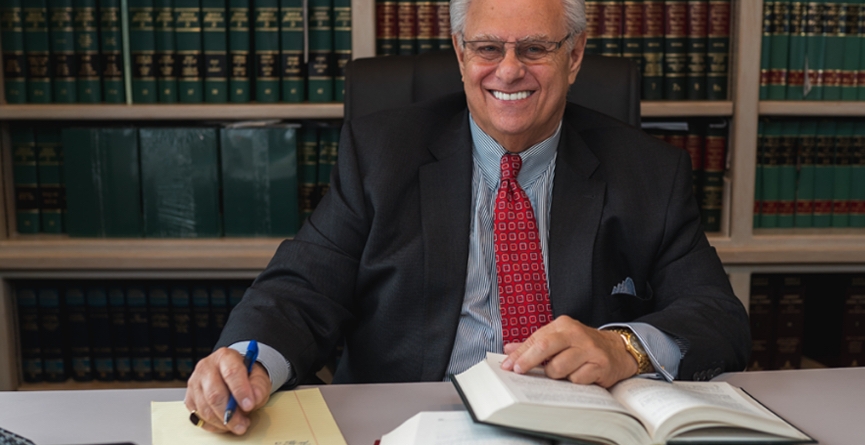 How do you beat a DUI in Pennsylvania?
DUIs fall under the category of criminal law. There are many ways to beat a DUI charge depending on the situation you were in at the time of the arrest. The law states that there must be reasonable suspicion before a traffic stop is initiated by the police. If you were stopped for no justifiable reason, this is something your lawyer will use in court to potentially have your charges dropped.
In another instance, you may have been stopped at a DUI checkpoint that was not technically legal. If your Avenue of the Arts criminal defense attorney finds that the checkpoint did not follow lawful guidelines, this can be used in court.
If there is any reason to believe your were not stopped lawfully, not actually impaired, or your case was handled improperly, an attorney can help you use this evidence to have your charges reduced or even thrown out. If you were stopped lawfully for a DUI charge, there are strategies your attorney can use to get you into the Philadelphia ARD program or potentially have your BAC tier reduced. This will depend on many factors, including whether or not it was your first DUI charge.
How do you beat a marijuana possession charge in Pennsylvania?
All drug charges fall under the category of criminal law. If you were charged with actual possession, it is alleged that you were caught with a controlled substance on your body (such as in your pocket). If you were charged with constructive possession, it is alleged that drugs were found somewhere on your property, such as in your car, home, or office. In either scenario, getting charged with marijuana possession in Avenue of the Arts isn't a death sentence, though it can feel like one.
Marijuana possession charges are common in Pennsylvania, and law firms are typically well-versed in handling them. There are many ways a Avenue of the Arts drug attorney can defend you. For example, if it can be proven that the controlled substance was someone else's, if you were in possession of a very small quantity, or if the authorities broke the law during your arrest, these are all things that can be used to your benefit during your court case.
Beating a marijuana possession charge has everything to do with the specific circumstances of your arrest, including how much of the drug you are accused of possessing. If the amount is 30 grams or less, you will face a misdemeanor, up to 30 days jail time, and a $500 fine in the state of Pennsylvania.
How do you win a fraud case?
Charges such as forgery, insurance fraud, and social security fraud are also handled by criminal defense lawyers. Fraud cases can be incredibly tense and difficult to navigate. It is not taken lightly by authorities, and you may feel like evidence is being stacked up against you. However, there may be a way to win your case. If there is any suspicion that fraud charges were brought against you unlawfully, this is something you can discuss with a lawyer. For example, if there is evidence that the alleged victim condoned your actions or asked you to commit fraudulent actions, this can provide a strong defense.
You may also have a strong case if there is insufficient evidence to convict you. For example, a felony fraud charge may be reduced to a misdemeanor if there is not enough evidence to prove that your acts were intentional. Similarly, if there is reasonable evidence to show that a misunderstanding took place, this is another avenue for getting your charges reduced or dropped completely.
To win any type of fraud case, defendants must be transparent and communicate openly with a Avenue of the Arts lawyer so all possible defense angles can be explored.
Hire a Veteran Criminal Defense Attorney in Avenue of the Arts
Set Up a Free Legal Consultation
There's no need to fight serious charges alone. No matter what you're up against, a criminal defense attorney in Avenue of the Arts will develop an effective defense strategy on your behalf. With office locations in Bensalem, Allentown, Doylestown, Quakertown and Philadelphia, Applebaum & Associates is here to serve clients who are facing even the most severe criminal charges. Get in touch today to schedule a free legal consultation.
You might also be interested in: