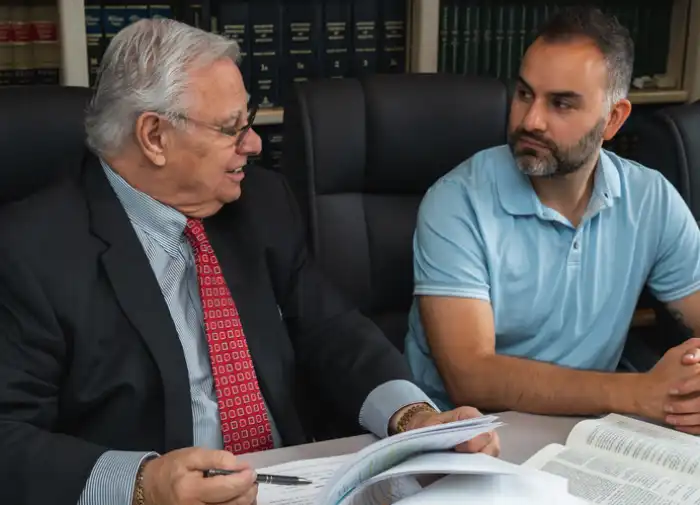 What is probation?
If you're found guilty, or if you plead guilty, part of the sentence that you might receive is probation. When you're placed on probation, there are conditions that you need to comply with. Our criminal defense attorney team wants you to understand what probation is and what you need to do if you receive probation as part of a criminal sentence.
Probation is an alternative to incarceration. It allows a person who is convicted of a crime to remain free and out of jail. In exchange, they have to comply with conditions for their conduct and behavior during the term of probation.
What are common conditions of probation?
The court can tailor the terms of your probation to your individual case. You may be ordered to comply with any of the following:
Don't break any laws
Avoid contact with certain people
Refrain from use of drugs or alcohol
Alcohol and drug testing
Substance abuse assessment
Substance abuse treatment including counseling
Community service
Don't leave the state without permission
Pay supervision fees
Meet with a probation officer
Keep your address and phone number up to date with the court
Submit to alcohol or drug testing at the request of a law enforcement officer
The first thing to do if you're placed on probation is to make sure that you have a list of your terms and conditions. Review them to make sure that they are clear. If there is anything you don't understand, your probation officer or your criminal defense attorney can help clarify. Make a note of who your probation officer is. If anything comes up, you need to know who to contact.
What happens if you violate probation?
The conditions of probation can seem imposing. It may be hard to complete testing and treatment requirements while trying to work, care for family and rebuild your life. However, you must take the conditions seriously and prioritize them.
If you violate probation, you may face an allegation of probation violation. You have a right to a hearing, and you have a right to the assistance of a criminal defense attorney. If you're found guilty, the court may change the terms of your probation and impose an additional fine. They may also revoke probation and send you to jail.
How can an attorney help with a probation violation?
If you're facing a probation violation, a criminal defense attorney can help you understand the allegations and fight the charges. They know what things to look for when it comes to what the state has to prove. In addition, they can help you present the situation to the court in the best light, including anything you can do to mitigate the circumstances and make a compelling case. The court has significant discretion in how to respond to a probation violation. An attorney for probation violations can help you present your case effectively and assert your rights.
Have you been charged with violating your probation? Contact our criminal lawyers today to talk about your case.
Back to Blog