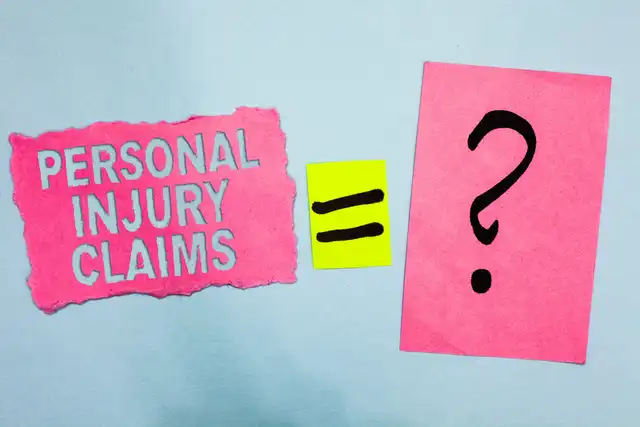 Top Mistakes to Avoid When Filing a Personal Injury Claim
Philadelphia Personal Injury Attorney
Navigating the complex world of personal injury claims can be a daunting experience. At Applebaum & Associates, our team of attorneys is dedicated to helping clients secure the compensation they deserve. However, to ensure a successful claim, it's crucial to avoid common mistakes that can jeopardize a case. In this blog post, we'll outline the top mistakes to avoid when filing a personal injury claim and maximize the chance of a favorable outcome.
Failing to Seek Immediate Medical Attention
One of the most significant mistakes people make is not seeking prompt medical attention after an accident. A delay in treatment can make it difficult to establish a connection between the accident and their injuries, which can weaken a claim. Additionally, insurance companies may argue that injuries are not as severe as the victim claims if they didn't seek immediate medical help.
Not Documenting the Accident
Proper documentation is essential in building a strong personal injury case. This includes taking photographs of the accident scene, collecting witness statements, and keeping a detailed record of your injuries and medical treatment. Failing to document the accident and its aftermath can leave a victim with insufficient evidence to support their claim, potentially undermining the chances of success.
Providing Inaccurate or Incomplete Information
When filing a personal injury claim, victims must provide accurate and complete information to their attorney, the insurance company, and any involved medical professionals. Misrepresenting or omitting information can lead to a denial of the claim or reduced compensation.
Failing to Retain an Experienced Personal Injury Attorney
Hiring an experienced Philadelphia personal injury attorney can make a significant difference in the outcome of a case. We can help our clients avoid common mistakes, gather the necessary evidence, and advocate for their best interests throughout the entire process.
Settling Too Quickly
While it may be tempting to accept the first settlement offer from an insurance company, doing so can result in receiving less compensation than a victim rightfully deserves. Insurance companies often try to minimize their payouts by offering quick, low-ball settlements.
Posting About A Case on Social Media
In today's digital age, social media plays a significant role in many people's lives. However, discussing a personal injury claim on social media platforms can harm a case. Insurance companies and opposing attorneys can use posts as evidence against the prosecution, arguing that a victim's injuries are not as severe as they claim.
Contact Our Philadelphia Personal Injury Attorney Today
Filing a personal injury claim can be a complex process, and avoiding these common mistakes is crucial to securing the compensation you deserve. At Applebaum & Associates, our team of experienced attorneys is dedicated to guiding you through the process and advocating for your best interests. Contact us today for a free consultation, and let us help you navigate the personal injury claim process with confidence.
Back to Blog