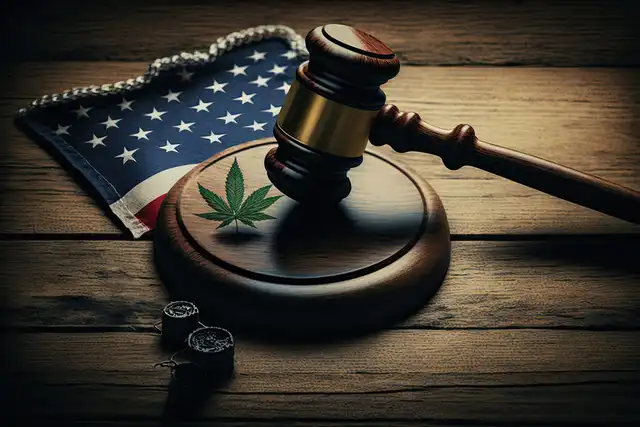 What Are The Current Marijuana Laws in Pennsylvania?
Drug Defense Attorney Philadelphia
In the United States, laws regarding the possession and usage of marijuana vary from state to state. Not only are these laws different depending on where you live, they are also changing constantly. If you are not up to date on the current marijuana laws in Pennsylvania, it can be difficult to stay compliant with the law. At Applebaum & Associates, we are here to help you understand the current marijuana laws in Pennsylvania, so that you can make informed decisions and avoid being accused of any drug-related offenses.
Is marijuana legal in Pennsylvania?
According to Pennsylvania Cannabis, the recreational use of marijuana, also known as cannabis, is still illegal in Pennsylvania. The Commonwealth of Pennsylvania has not yet legalized the recreational use of marijuana, and currently only permits it for medicinal purposes. In order for a patient to obtain medical marijuana in Pennsylvania, they must be approved by a physician and get an official medical marijuana card. If you are found carrying marijuana without the proper documentation, you could be accused of marijuana possession.
Is marijuana legal in Philadelphia?
While recreational marijuana is technically illegal in Pennsylvania – and, therefore, in Philadelphia – possession of small amounts of marijuana is decriminalized in the city of Philadelphia only. This means that if you are caught with 30 grams of marijuana or less, it will be treated as a civil offense and you will only have to pay a small fine. However, possession of amounts larger than this is still considered criminal and can lead to jail time. Again, it is important to note that this decriminalization measure only applies to the city of Philadelphia, not the entire state of Pennsylvania.
What are the penalties for possessing or using marijuana illegally in Pennsylvania?
Recreational marijuana is illegal in Pennsylvania. It cannot legally be possessed, used, or sold. This means that anyone found guilty of possessing, using, or selling recreational marijuana can be subject to criminal penalties like fines and jail time. Medical marijuana can only be obtained by those with a valid medical marijuana card, and patients can only have up to a 90 day supply at any given time.
Is it illegal to drive under the influence of marijuana in Pennsylvania?
Yes. In Pennsylvania, it is illegal to drive with any amount of marijuana in your system, whether your ability to drive is impaired or not. Driving under the influence of marijuana, or any other substance, is a criminal offense and can carry serious penalties such as jail time and fines. This includes medical marijuana that was obtained legally. If you have a medical marijuana card and are pulled over, police could use it as evidence that you were driving under the influence.
Contact Our Philadelphia Drug Defense Attorney Today
A conviction for a drug-related crime can have lasting consequences, including having a criminal record. If you have been accused of a drug-related offense, it is important to consult an experienced attorney right away. At Applebaum & Associates, we are here to help navigate the complexities of Pennsylvania's marijuana laws and provide legal advice based on your individual situation. Call us today to discuss your case.
Back to Blog