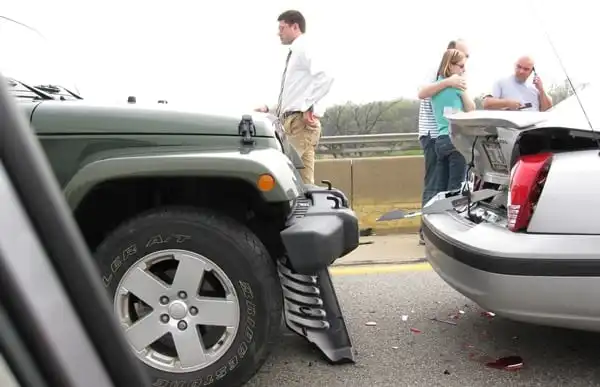 Can an Employer Be Liable For a Car Accident?
Car Accident Attorney in Philadelphia
As your car accident attorney in Philadelphia, an important part of what we do is exploring who is liable to pay damages. Of course, a driver who causes an accident may be responsible to pay compensation. However, they are not the only party who may have liability for the accident. The employer of the driver may also be responsible for causing a car accident. They may be liable to pay damages to the victims.
Is an employer liable for a car accident?
It is possible for an employer to be liable for a car accident that involves an employee. Employers are often liable for what their workers do simply because they are acting on behalf of their employer. In addition, the employer may be liable for things that they did that contributed to the accident happening.
What are some ways an employer could be liable for a car accident?
Agency: The employer may be liable for what their worker does, as vicarious liability or respondeat superior
Negligent hiring: Giving the vehicle to an unqualified driver
Poor training or supervision
Asking the person to drive too many hours without a break
Failing to adequately maintain the vehicle
Not making sure that the driver has a valid license
Unsafe load being transported
When our personal injury law firm represents you, we look at all of the causes of the accident and parties that may be responsible to pay compensation.
Does it matter if an employer is liable for a car accident?
You may be wondering why employer liability matters. If the driver themselves is the party that caused the accident, you may think that it is not worth proving the fault of the employer. However, as experienced personal injury attorneys, we know that holding the employer liable may allow you to recover additional compensation.
The employer may carry insurance policies that the individual driver does not have. They may be able to pay compensation that the driver could never pay personally. When you are hurt in a car accident, you deserve justice. Receiving fair treatment for your case requires investigating all of the avenues to receive fair compensation. Our personal injury law firm takes your case seriously. We work through all of the legal issues to bring your case in the best possible way.
How do you bring a car accident claim against an employer?
To bring a legal claim again against an employer for a car accident, you need to include them as a defendant in the case. That means naming them as a party in your legal pleadings. It also means following the correct procedures to serve legal documents. The case must be resolved against each individual defendant.
Contact Our Car Accident Attorney in Philadelphia Today
As your personal injury law firm, we make sure that all the legal issues are addressed when you have a car accident claim involving a worker and their employer. If you have been in a car accident, our law firm can help you claim compensation. Contact us today to start your case.
Back to Blog